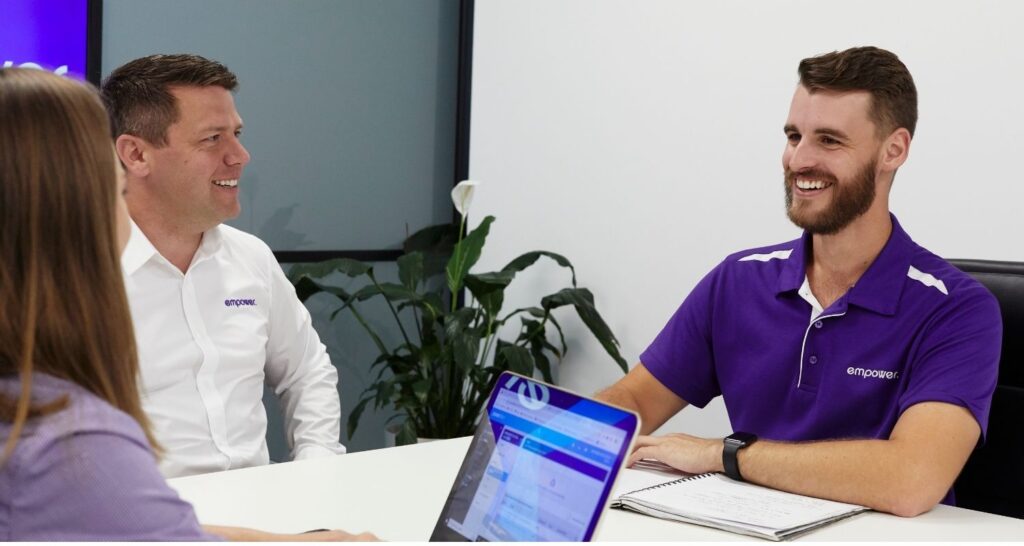 When I joined Empower Healthcare after 9 years in private practice, I didn't know how much working in home care would change my life. The freedom of being on the road, working in different environments and having a varied case load was a welcome change from spending 6 days a week inside at the same 4 walls.
I have the opportunity to perform real rehabilitation with real outcomes that really make a difference from helping someone learn to stand up and walk after years of being in a wheelchair to helping a father reach his goal of walking his daughter down the aisle, and surpass it, by dancing at the reception at her wedding.
For me, achieving work life balance is vital and Empower Healthcare helps me to do that by:
Guaranteeing steady income, independent of case load.
Ensuring great working hours and flexible leave arrangements.
Not expecting overtime and weekend work.
Allowing me to work independently but supporting me when I need it.
Working within a supportive team that prioritises my professional development and respects my professional autonomy and personal goals means that I enjoy going to work every day and building a career that allows me to live life, my way.


Empower healthcare is changing lives- yours could be next.
Join us to open the door to what is possible.
At Empower Healthcare we believe that our strength lies in our people. By building strong teams and supporting the professional development of our clinicians, we have established ourselves as a national Allied Health provider that raises the standards of clinical practice in Home Care, NDIS and residential aged care.
Every day we deliver high quality, innovative allied health solutions across Australia. We have opportunities for clinicians looking to develop at all career stages, from newly graduated to well established therapists wanting to lead in:
Occupational Therapy
Physiotherapy
Nursing
Podiatry
Dietetics
Osteopathy
Massage Therapy
Fastrack Your Career
Discover the possibilities with mentoring, career planning, on-line and in-person learning modules, extensive New Graduate program and external professional development. We look within for promotion to leadership roles and develop our own people to grow our business.
Work, Your Way
Create true balance with work hours that work for you, flexible leave arrangements and low stress environments.
Be Valued
We offer competitive salary packages that grow as you do and acknowledge your unique strengths and contributions.
Join the Team
Experience the satisfaction that comes from being a part of multidisciplinary teams, focused on delivering the best outcomes for the people we care for, while learning from each other.
If you're interested to see how we can help open the door for your next career move, click on the link to learn more.
View current job opportunities