ESSENTIAL ALLIED HEALTH SERVICES
Compliant & High Quality Allied Health Solutions
Empower's quality focused solutions are tailored to suit the specific needs of your organisation and maximise the safety, function and quality of life for your residents.
Our service is delivered in a transparent, compliant manner by experts giving you hassle free, peace of mind. As a result, we are a trusted partner of national clients
ABOUT OUR SERVICE
A Quality Partner for Hassle Free Services
Quality
We focus on quality services and promote an active, engaging culture for residents.
Compliance
Registered, insured professionals delivering accredited, transparent services
Continuity
Our high staff retention provides continuity in service for you and your residents.
Nimble Services
Our flexible, tailored solutions swiftly meet evolving requirements
RESIDENTIAL AGED CARE SOLUTIONS
Physiotherapy Solutions
Comprehensive Assessments
Detailed initial assessments of resident capacity and needs with routine reviews.
ACFI Assessments
Intricate and accurate ACFI documentation for optimal, accurate ACFI submissions.
Manual Handling Training
Interactive manual handling training for both clinical and non-clinical staff.
Clinical Referrals
Attentive action on falls, mobility, post- hospital, pressure care and other referrals.
Equipment Recommendations
Multidisciplinary prescription of equipment for functional and safety needs.
Tailored Solutions
Staff education, group therapy, private treatments and more…. we tailor to you
ACFI PAIN MANAGEMENT
The Wellness Program
Our Wellness Program is crafted to deliver ACFI pain management in a compliant, holistic and patient centred manner.
Our exceptional team contribute to the holistic care and engagement of our elders during all treatments.
Supplemented by transparent communication and reports, our service meets all your governance considerations with:
Compliant delivery of ACFI treatments to avoid costly downgrades.
Transparent & comprehensive reporting to keep you aware of all pain management details.
Effective multidisciplinary manual therapies and complementary strategies to improve clinical outcomes.
PODIATRY IN AGED CARE
Tailored Podiatry Services
Good foot health is pivotal in facilitating independence, mobility and a pain free lifestyle. Our experienced team of qualified professionals provide preventative and therapeutic treatments to ensure all residents reap the benefits of healthy feet.
Assessment and Care Plans
Full podiatry assessment and development of care plans with ongoing review.
Regular Consultations
Standard six weekly consultations.
Sterile Equipment
Use of sterile podiatric equipment and dressings.
Continuity
Regular clinicians to maintain continuity of treatment.
Emergency Service
Follow up on emergency referrals outside standard consultation schedules.
Funding Management
Appropriate use of EPC, DVA and bulk billing for eligible residents.
Diabetes Management
Diabetic foot assessments and management, including use of Doppler ultrasound.
Communication
Efficient rostering process to ensure your facility and residents are informed of their next visit
OUR SERVICE REGIONS
Extensive Reach
Our extensive network of therapists are located throughout Victoria to meet your needs. Our service regions include:
Victoria
Greater Metropolitan Melbourne and surrounds
Mornington Peninsula
Geelong & the Bellarine Peninsula
Western Australia
Greater Metropolitan Perth and surrounds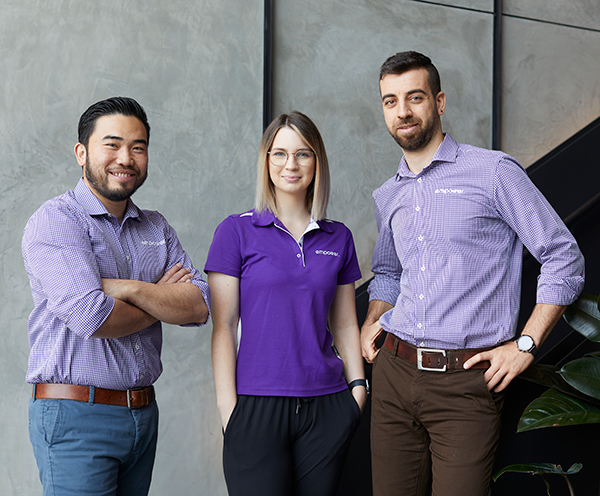 Other Allied Health Markets We Service