An exciting day at Empower Healthcare today with the induction of our 2021 graduates.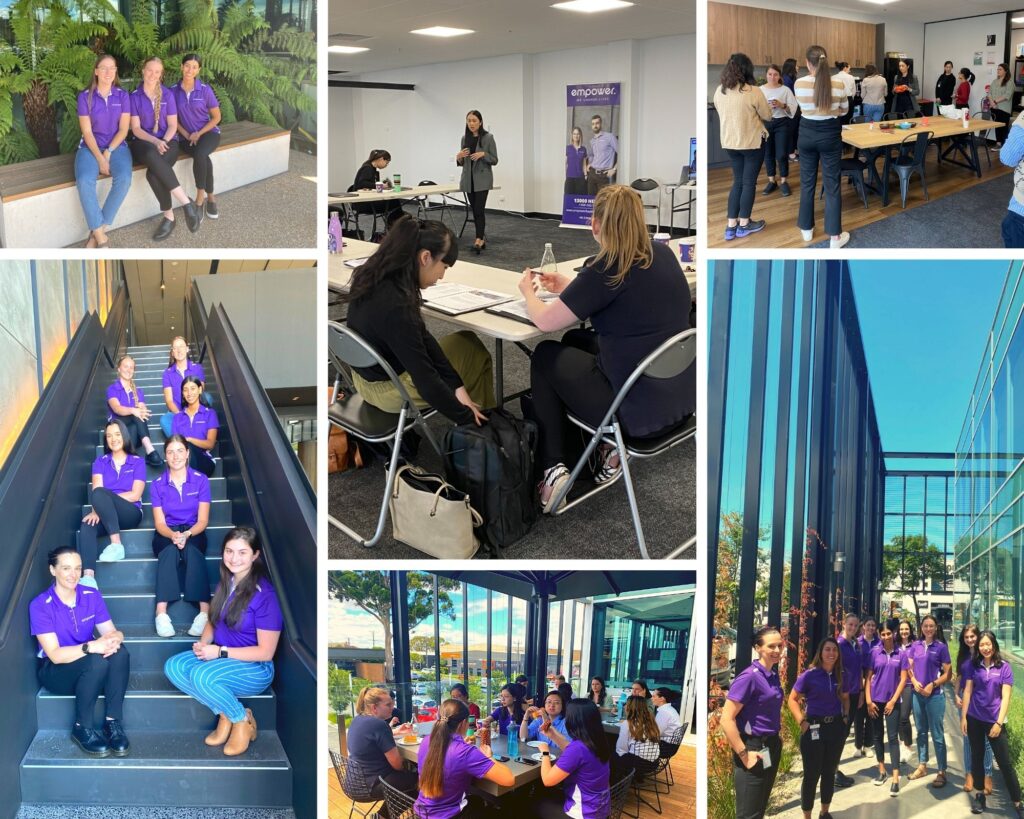 The Empower Graduate Program
Through the Empower Healthcare graduate program our graduates will receive professional support, training and a structured plan to help them transition from a graduate into a promising clinician. Our graduates are primed to get the support they need to transition into life as a first-year clinician and extend the skills they worked hard to develop at university.
We have created a comprehensive 12 month program that will provide our graduates the tools and training to grow as a professional through:
structured learning
mentoring
peer support and
e-courses.
See our Graduate Success Map below for our yearly graduate program.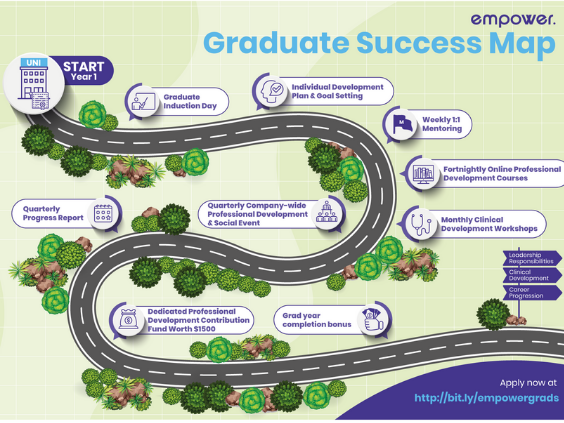 At Empower, we value our staff and make everyone feel welcomed, accepted, and appreciated. Inclusivity and belonging are a part of our core values at Empower and with our graduate program, you'll get to train with the best.
Want to learn more?
Click here for a copy of our graduate program flyer
Alternatively call Lilian for a friendly chat on 0412 709 161
…