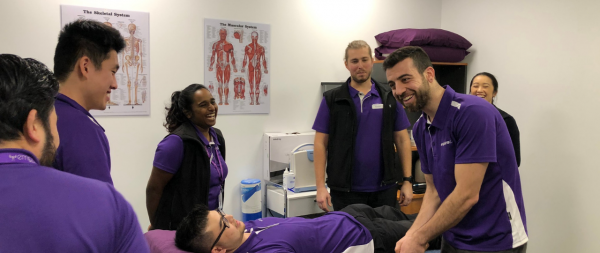 Choosing your first workplace to kick-start your career can be a little daunting and yet so exciting at the same time. An organisation that provides a graduate program can offer you rewarding opportunities and benefits.
Graduate programs can provide you with support, training and a structured plan to help you transition from a graduate into a promising clinician.
So, what sets one graduate program apart from another?
Here's what you should be looking for when evaluating a graduate program:
1. Mentoring
In a graduate program, you should receive hands-on mentoring that you won't find in most jobs. A mentor will individually guide and help you through your journey. You can't find this priceless information in an employee handbook!
2. Exposure to work across varied caseloads
The organisation of choice should be able to offer you the chance to be exposed to diverse environments, clients and conditions so that you can develop well-rounded skills. Research each program carefully and confirm if that you will have the opportunity to thrive in a diverse range of treatment cases with work colleagues from different background experiences.
3. Flexible learning structure
Everyone has their own preferred learning style. Does the organisation take this into account and provide a graduate learning and development program that accommodates auditory, visual and or kinaesthetic approaches?
4. Informal career planning & evaluations
Informal career assessments are a way to help you gain a better understanding of who you are, what you would like to learn and what you would be good at. Through informal conversations and self-reflection worksheets, you can discover your true passions and what is standing in the way from reaching your goals. Make sure your graduate program of choice is genuinely interested in you, your aspirations and is prepared to implement individual activities for personal growth.
5. Clear career succession pathway
Does the graduate program impart a clear career progression advancement pathway? It's important to know what career opportunities within the organisation are available beyond the graduate year. You want to assess an organisation in terms of its ability in; developing talented people, building a pipeline of future leaders and if you have a sense of control over your career.
Using the five criteria above will greatly help you short-list your preferred graduate programs for application. Have peace of mind that this process will ensure you choose an organisation that can help you become the very best you can be.
Empower's Graduate Program
Our professional and comprehensive graduate program can set the foundations for a bright career!
Get the support you need to transition into life as a first-year clinician and extend the skills you worked hard to develop at university.
We have created a comprehensive 12 month program that provides you with the tools and training to grow as a professional through:
structured learning
mentoring
peer support and
e-courses.
See our Graduate Success Map below for our yearly graduate program.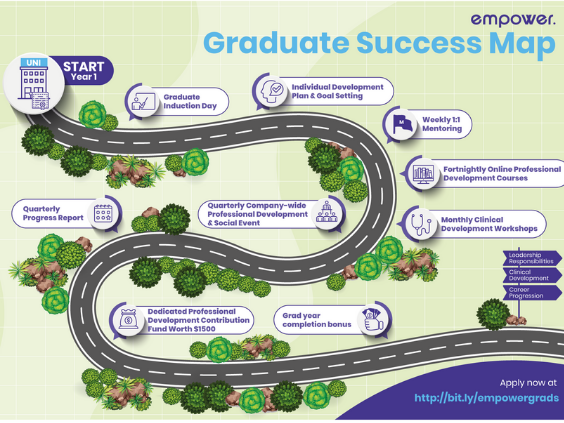 At Empower, we value our staff and make everyone feel welcomed, accepted, and appreciated. Inclusivity and belonging are a part of our core values at Empower and with our graduate program, you'll get to train with the best.
If you're looking to get your physio career kicked off to a great start, make sure you apply with Empower.
Make sure you don't miss out!
We have 10 graduate program positions available for 2020.
Applications close 10 December 2019.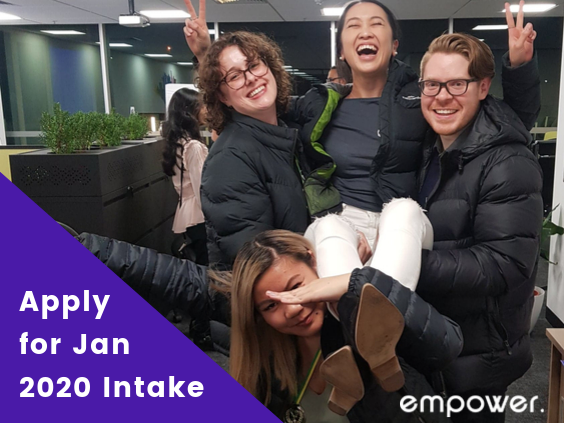 Need more info?
Call Lilian our Recruitment Manager for a copy of our our Graduate Program flyer on 0412 709 161
Interested in joining the Empower family?