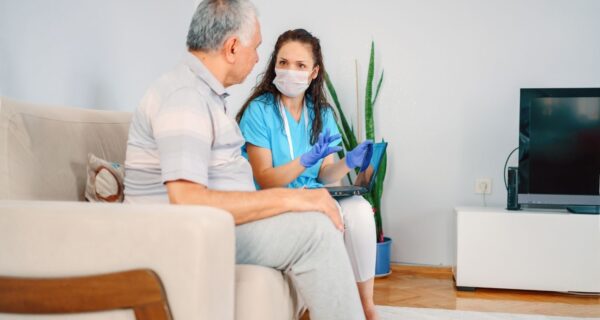 Inviting someone into a client's home when they are unwell can be daunting. Our Empower Home Nursing team are skilled at making people feel at ease whilst prioritising their safety and quality of care during all assessments. A home nursing assessment gives the nurse an opportunity to assess the client in their own environment and tailor a specific care plan, to keep them home for longer.
Clients who benefit from home nursing assessments include:
New clients on home care packages
People with deteriorating health
Individuals managing chronic health conditions
Clients with complex care needs
Anyone who has recently returned home after a hospital admission and is struggling
Why is a nursing assessment important?
To assess all aspects of physical, mental and social wellbeing.
To identify areas in which individuals require additional support.
Establishing whether clients are safe and able to cope at home.
To assist in planning and implementing of appropriate care.
Nursing assessments allow clients to participate in their own care by engaging them in the assessment process.
The primary goal of a home nursing assessment is to manage the clients health at home for longer and avoid hospitalisation. Book an appointment now giving your client the freedom to live the life they choose to live.
About Empower Healthcare
We Change Lives
Changing lives is what we do.
Delivering high quality allied health services is how we do it.
Empower Healthcare was founded in 2016 by two people who were determined to improve the standards of allied health services in residential aged care and knew how to do it. With industry knowledge and an innovative approach, Adam and Matthew set about defining what allied health services can be when quality and person-centred care is placed before all else in healthcare.
The partnership, that merged clinical expertise with business acumen, soon established Empower Healthcare as a leading provider of quality physiotherapy services in residential aged care facilities in Victoria. This success fuelled the expansion of our services within residential aged care, home care and NDIS to deliver occupational therapy, physiotherapy, nursing, podiatry, dietetics, osteopathy, massage and speech pathology.
Now offering comprehensive allied health services with more than 180 dedicated and passionate clinicians working in Victoria, Western Australia, New South Wales and Queensland, Empower Healthcare is growing and taking our unique approach with us.
A lot has changed over the years but not our commitment to the highest quality care, delivered by expert clinicians, aimed at improving the independence and quality of life of our clients- helping our clients live their lives the way they want to.
How To Get Clients Started With Our Home Care & NDIS Services
Simply click on the image below for our referral form.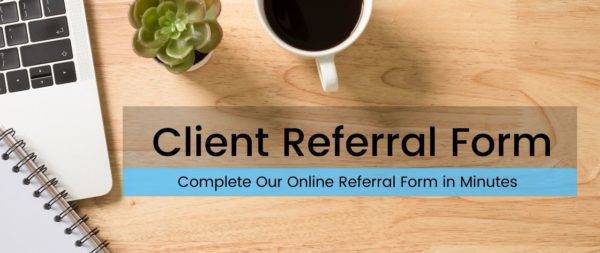 …