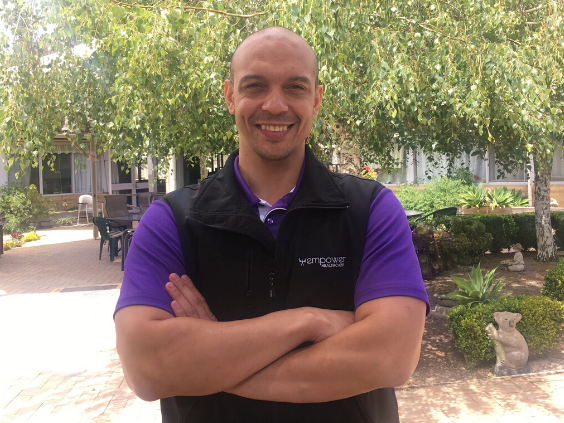 "Osteopathy is about listening to the person, listening to the body and using a gentle, holistic approach to activate healing processes in the body and enable recovery."- Denis Yardin, Empower Home Care and NDIS Osteopath.
An osteopath is an Allied Health professional who specialises in the assessment and treatment of structural and functional integrity of the human body, focussing on musculoskeletal system- the bones, muscles, nerves, blood and lymph circulation and other tissues that support the body and control its movements and function. Osteopaths aim to trigger healing processes in the body by treating movement restrictions, promote balance between different systems of the body and activate physiological processes required to achieve recovery.
Osteopaths working in Home Care assess each client holistically in their own environment and analyse how the body and its systems function when the person move or at full rest. They physically examine using their hands to determine which areas of the body are healthy and which are not so healthy that may be causing pain or disfunction.
Osteopaths believe that the body heals best if the right combination of manual techniques and treatment such as massage and the mobilisation of muscles, joints, ligaments, tendons and other soft tissues are used to treat areas of weakness, tenderness, restriction, or strain in the body. Techniques are chosen based on the needs of the individual client and the symptoms they have reported as well as their functional goals.
These include but not limited to:
Therapeutic Massage and soft tissue techniques- to release and relax the muscles and other soft tissues
Mobilisation of stiff joints – to restore range of movement.
Articulation- where joints are moved through their natural range of motion.
Clinical exercise programs
These aim to reduce pain, improve movement, encourage blood flow and activate healing processes.
When to book at Osteopathy consultation
There are many reasons to see an osteopath when pain or movement problems effect quality of life, independence or function. Some typical conditions that benefit from osteopathy include:
Any joint, muscle and body pain.
Restricted movement in any part of the body.
Non-traumatic musculoskeletal injuries.
Reduced function due to stiffness, aches and pain
Headaches.
Chronic neck and back pain.
Poor posture, body alignment or weakness.
Osteopaths are also very successful with frail clients who may have multiple conditions as they are able to utilise a variety of gentle or indirect techniques.
Empower has a team of incredibly talented Osteopaths ready to help your clients get moving, feel better and get back to what they love doing most!  Denis explains why he loves working in community allied health care.
"Working in Home Care gives me the opportunity to understand what my clients' need to live the best, most active lives possible and help them achieve their goals by facilitating recovery to optimal health."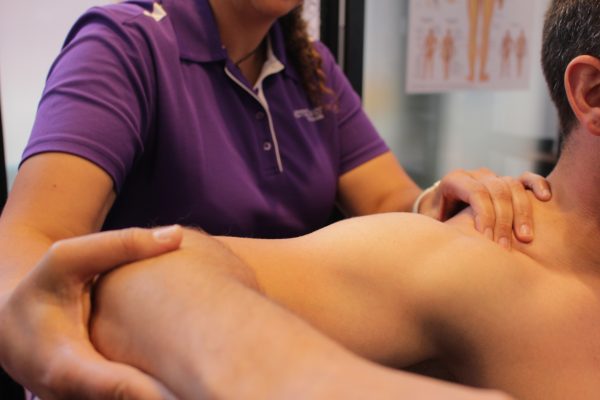 Click Here to learn more about Osteopathy
The Empower Difference
Changing Lives Through Exceptional Care
We pride ourselves in the delivery of innovative, high-quality, allied health solutions that constantly evolve to exceed the needs of your clients and their communities. Our service model integrates five service commitments that empower you to help your clients improve their sense of self-identity, quality of life, and ability to live safely in their environment.
Extensive service offerings
Care provided by highly skilled clinicians
A team approach to delivering continuity of care
User friendly referral process
Superior reports providing clarity on future care needs.
Click on your relevant health care industry sector below to learn more.
How To Get Clients Started With Our Home Care & NDIS Services
Simply click on the image below for our referral form.