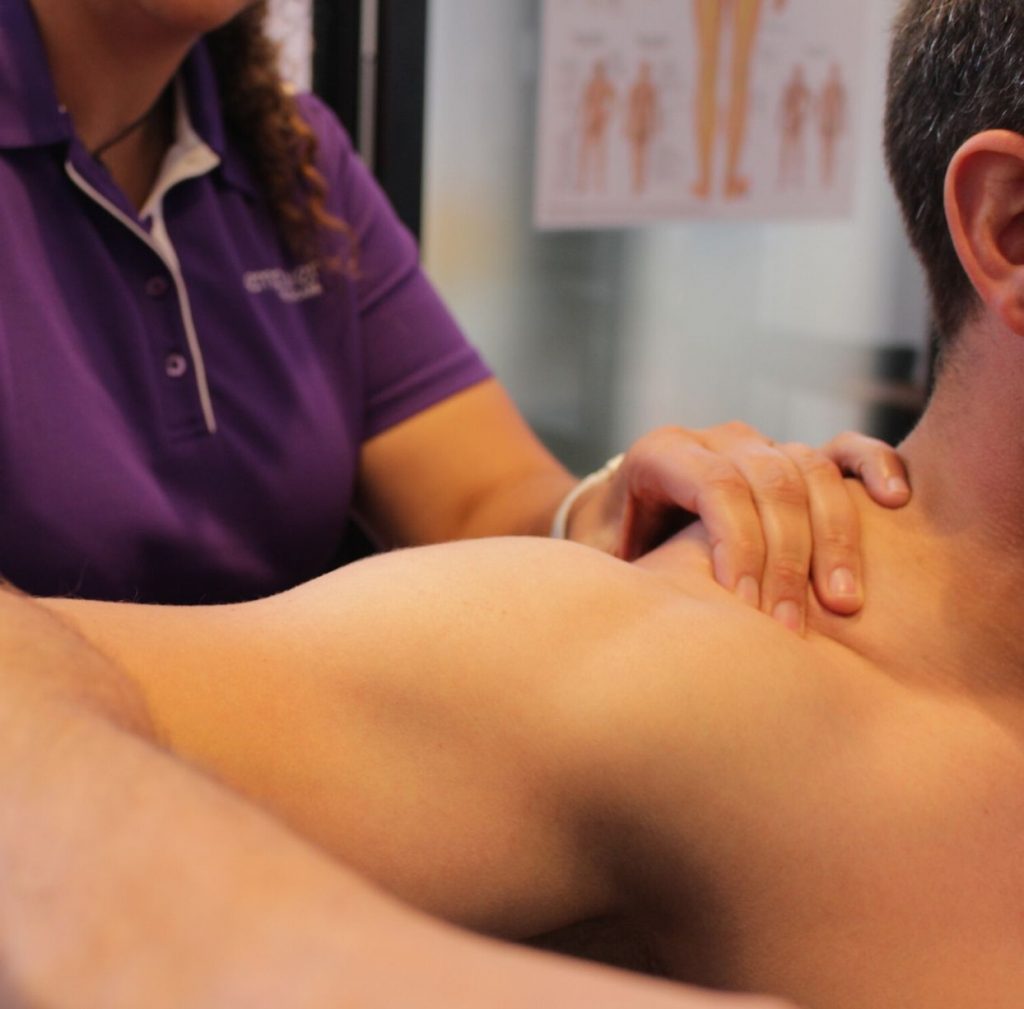 ABOUT HOME CARE OSTEOPATHY
Hands-on Therapy
Our Osteopaths assess and treat structural and functional integrity of the human body, focusing on musculoskeletal system- the bones, muscles, nerves, blood and lymph circulation and other tissues that support the body and control its movements and function. 
They aim to trigger healing processes in the body by treating movement restrictions, promote balance between different systems of the body and activate physiological processes required to achieve recovery.
Osteopaths working in Home Care assess each client holistically in their own environment and analyse how the body and its systems function when the person move or at full rest. They physically examine using their hands to determine which areas of the body are healthy and which are not so healthy that may be causing pain or disfunction.
We believe that the body heals best if the right combination of manual techniques and treatment such as massage and the mobilisation of muscles, joints, ligaments, tendons and other soft tissues are used to treat areas of weakness, tenderness, restriction, or strain in the body. Techniques are chosen based on the needs of the individual client and the symptoms they have reported as well as their functional goals.
HOME CARE OSTEOPATHY SERVICES
We can help consumers achieve their health goals through use of
Gentle or deep soft tissue techniques
Strength and mobility exercise prescription
Habitual and lifestyle changes
Falls prevention and balance training
Pain management and complex care
Collaborative care with other allied health professionals.
OUR SERVICE COMMITMENTS TO YOU
We Understand Your Needs and Deliver
Rapid Response – that's our service guarantee
We acknowledge all referrals immediately and appointments are confirmed within 48 hours.
Prompt Treatment
Initial appointments completed within a short time frame of receiving referral.
Continuity of Care
With an 87% retention rate, your clients can enjoy the same clinician while receiving meaningful, ongoing care.
Timely Reporting
We update you on the same day or within 24 hours of the initial appointment.
Cost Effective Services
There are no hidden fees. Our pricing includes travel, treatment and documentation time.
Professional and Friendly Team
We take the time to get to know every consumer, allowing us to create meaningful care plans to support their life goals. We are experts in co-ordinating services provided through Home Care packages, NDIS funding and scheduling private consultations.
Testimonials
What our clients say about Empower Healthcare.
A client advised me that he has seen many OTs and none had ever come close to the professional service Shonna delivers.
Andrew Caracoglia, Client Services Manager
As a worker in the field for 15+ years, it is very much appreciated when a fellow community worker automatically recognises their role as part of a greater multi-disciplinary team.
Daniel Pfau, Care Advisor
OUR SERVICE REGIONS
Service Coverage
Our extensive network of therapists are located throughout Victoria to meet your needs. Our service regions include:
Victoria
Greater Metropolitan Melbourne and surrounds
Mornington Peninsula
Geelong & the Bellarine Peninsula