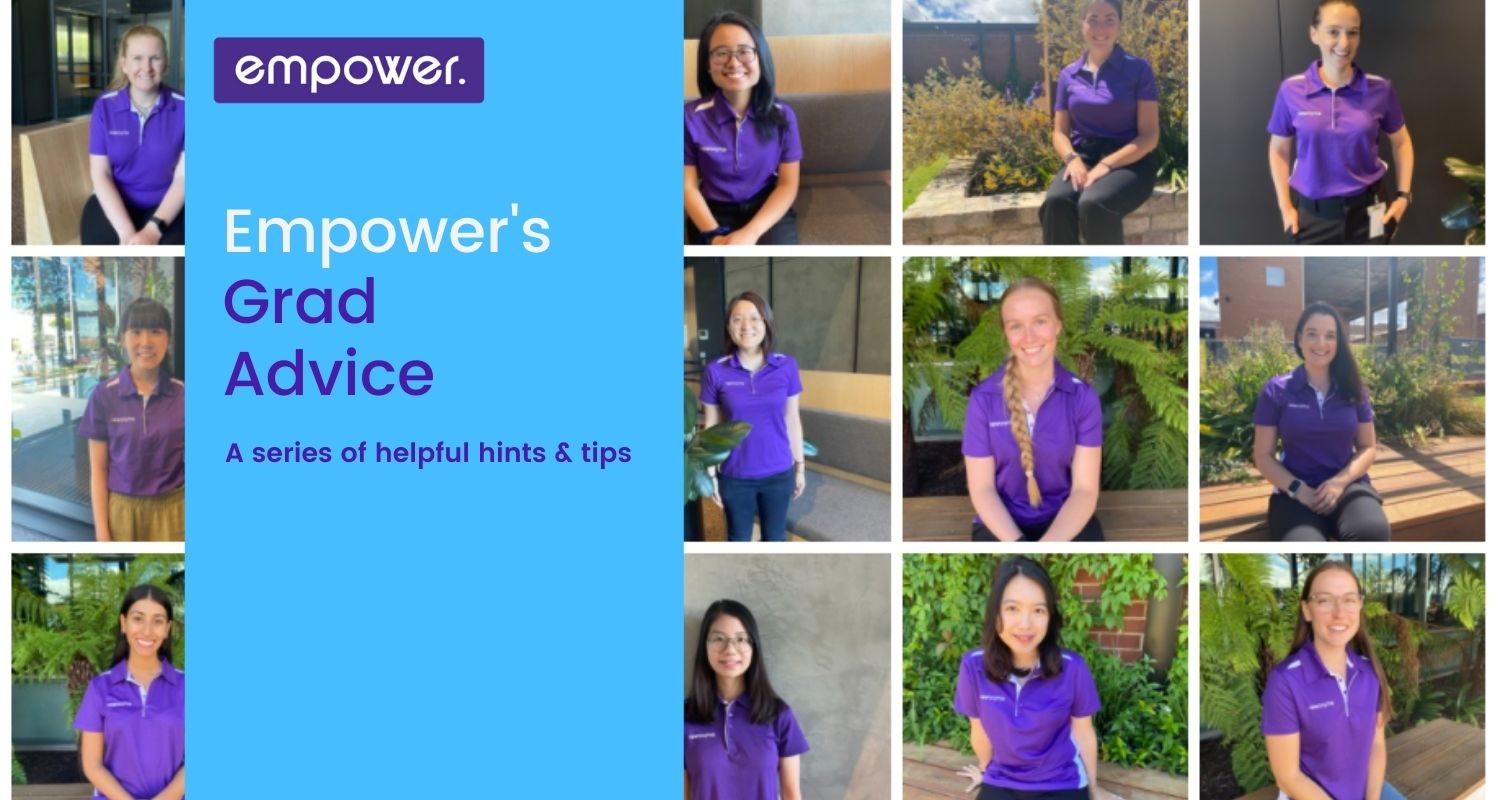 Congratulations your application has been received! But what comes next during the Empower interview process?
First Stage
A phone screen will be conducted by our People and Culture team, so be prepared for questions such as;
– What do you know about Empower Healthcare?
– What interested you in applying for Empower Healthcare?
– Areas of particular interest in your field
– Career goals and plans
– Availability and salary expectation
Second Stage
The second stage interview will be with the hiring manager either face-to-face or online via MS TEAMS. Along with excessive baking and overhauls of fitness gear, online interviews have become the latest trend.  Just like any other job interview, the etiquette remains the same.
Our online interview tips are:
– If you can't make an interview, always call through and let someone know so we can reschedule
– Log on a few minutes earlier to test your connection, audio, and visuals
– There are options on MS Teams to change your background if you don't want the interviewer to see what's behind you
– Set yourself up in a quiet room with no distractions
– Dress to impress – top half at least
This second stage is more about your working style and for both yourself and the hiring manager to get to know one another. The questions will be around your previous experiences and how you react in different circumstances, such as;
– How you deal with difficult situations/people?
– Organisational and planning skills and types of techniques you use?
– High pressured situations examples and how you deal with them
– What are your career goals and interest areas?
You will be provided with a detailed overview of the Empower Graduate Program and timings. It is just as important for you to ask questions so you can learn more about the company and if it is the right fit for you.
Tips for graduates
– Come prepared with questions that are important to you
– Set out your own expectations for your graduate year
– Honesty is the best policy – if you have other job offers, do let us know and also be transparent with the other companies
– The hiring manager would usually be the person who will be your mentor or manager, if not, it's ok to ask to meet some of the members of the team
At Empower Healthcare we believe that our strength lies in our people, so be your open and honest self during the interview process, as we will be with you and hopefully welcome you to the Empower family.

OTHER HELPFUL BLOGS LINKS
Empower Healthcare's Career Advancement Progression 
Resume Tips to Highlight your Grad Experience
Need more info?
Call Lilian our People and Culture Manager for a copy of our Graduate Program flyer on 03 9068 3739