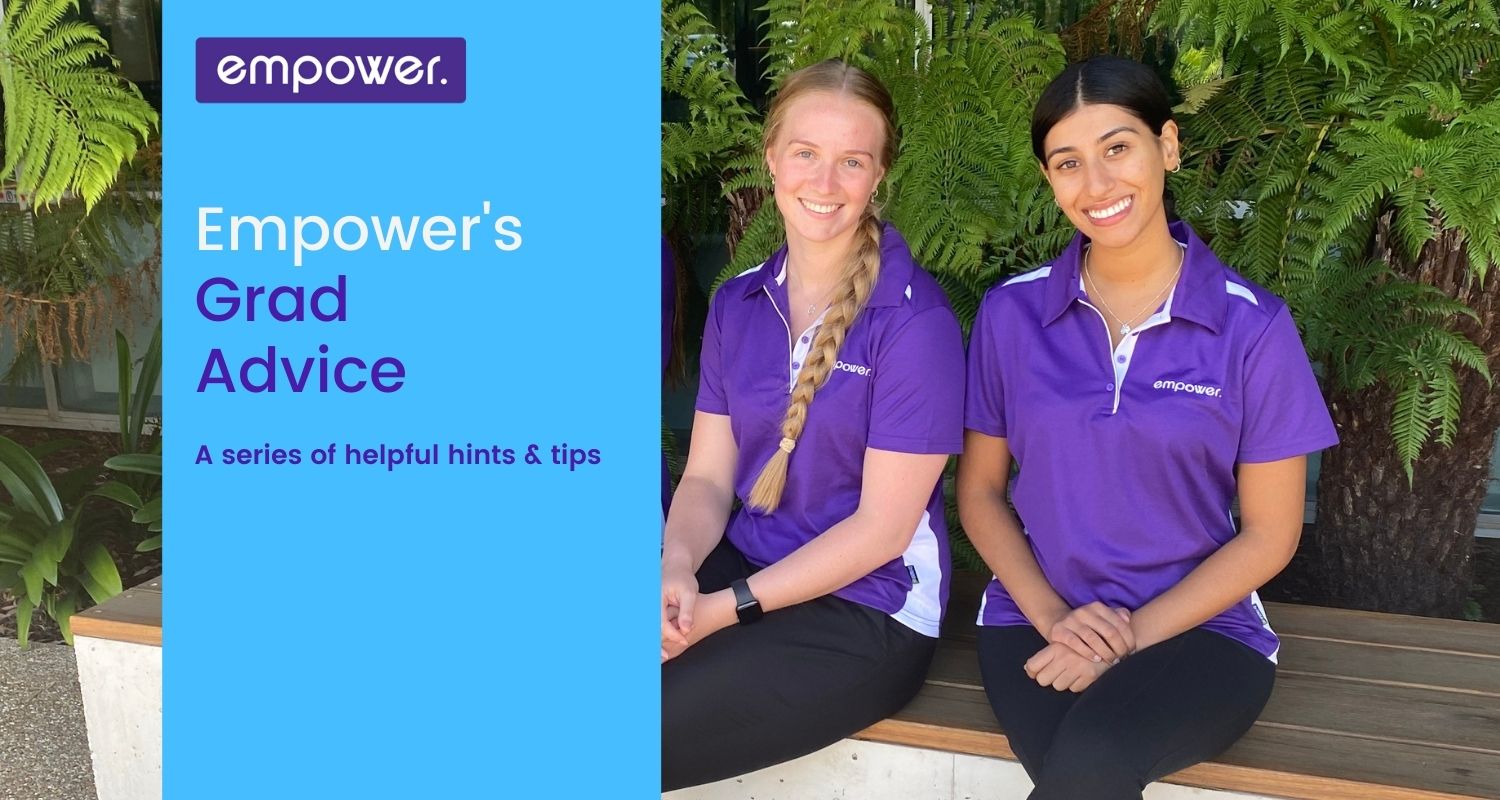 Writing a resume can be tough. Ensure to put your best self forward by adding these reminders from your Graduate placement experience to your resume.
Cover Letter
The journey from graduate to clinician with Empower is centered around belonging, contributing and purpose which are highly sought after attributes so make sure to incorporate these into your cover letter.
Resume
The graduate program shapes you into becoming a highly effective and perceptive clinician that has critical thinking and problem solving skills, put some examples of these newly acquired skills into your resume.
Remember to also add:
Online courses you completed
Clinical development workshops you attended
Individual professional development modules
And any further Individual growth plans achieved
Your Empower placement experience has prepared you for greater responsibilities within the healthcare industry armed with this experience and a comprehensive resume you are now ready to take the next step in your career.
Whether taking your career journey with Empower or another business consider if that organisation offers you the environment to gain practical knowledge, industry insights, career succession planning and hands-on guidance to becoming a valuable and versatile employee.
If you're looking to get your Healthcare career kicked off to a great start, make sure you apply with Empower.

OTHER HELPFUL BLOGS
Empower Healthcare's Career Advancement Progression 
Tips to nail your resume and interview
Need more info?
Call Lilian our People and Culture Manager for a copy of our Graduate Program flyer on 03 9068 3739