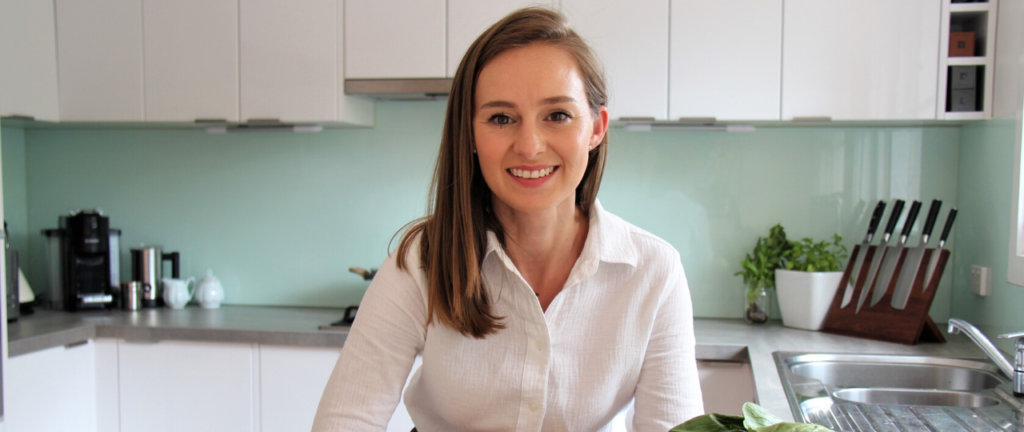 Since 1 May 2019, many hospitals, health care professionals, aged care organisations, disability providers, community groups and industry have been transitioning from the Australian Standardised Terminology to the global International Dysphagia Diet Standardisation Initiative ( IDDSI ) standards.
Today I would like to raise with you the importance of implementing the IDDSI framework and recommendations so that clinical care managers, food service team and nursing staff of residential aged care facilities are empowered to collaborate and create a positive impact in their facility.
Setting the Scene – The Size of the Problem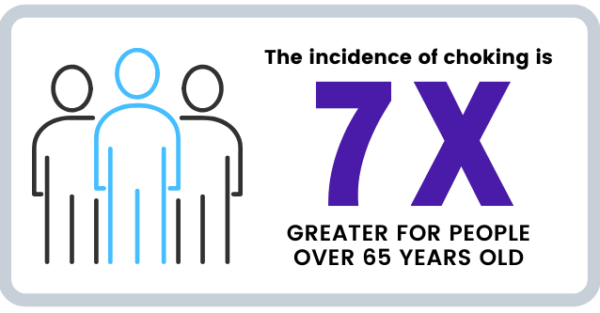 Did you also know that Dysphagia affects 50 to 75% of residents in aged care facilities?
The International Dysphagia Diet Standardisation Committee recognised the need to create a 'common language' for dysphagia diets, to describe food textures and drink thickness to reduce the risk of incidence choking.
The incidence of choking on food is a whopping seven times greater for people over the age of 65 years presenting with frailty or acute illness. confusion amongst health and care workers combined with miscommunication regarding diet textures and drink consistencies, has resulted in increased choking deaths across Australia.
Due to these alarming statistics revealed today, The NSW Ombudsman's report into Reviewable deaths of people with Disability in Residential Care, recommended that to reduce preventable deaths there must be improvement in identification and management of swallowing and choking risks and better communication about food textures that are safe for people with dysphagia to eat.
Prevention is the Key
Many instances of choking can be avoided if dysphagia is treated timely and appropriately.
What is more worrying, is that if dysphagia is not treated appropriately by staff, then besides choking, associated health complications include pneumonia, chest infections, dehydration, malnutrition and weight loss.
And with dysphagia residents exhibiting sociated declined health, staff will have difficulty in administering medication and this can result in hospital admissions. In the worst cases, dysphagia can result in death.
No one wants to deal with an enquiry from the Aged Care Quality and Safety Commission including the heightened stress arising from the possibility of a facility facing a credibility risk, especially if the investigation determines the incident as a premature and preventable fatality.
When Professor Joe Ibrahim, Head of Health Law and Ageing Research Unit at the Department of Forensic Medicine at Monash analysed nursing home deaths within a 15 year period, he found over 3,000 deaths were considered premature and preventable.
The study showed that choking was the second highest incidence that caused premature deaths in nursing homes.
What's the Difference?
There are three major changes between the existing Australian terminology to the IDDSI framework, such as:
A new numbering system
Colour code changes denoting the thickness of drinks, and
The removal of bread and sandwiches from the new IDDSI Level 6 Soft & Bite-Sized category.
Why Implement IDDSI Standards and Framework?
While we have had voluntary national terminology in Australia that addresses food textures and thickened fluids for people with swallowing problems since 2007, the IDDSI Committee has created global standardisations based on comprehensive evidence-based best practice. Several years of pilot trials can now provide greater assurance that meals and drinks are prepared appropriately and according to the severity of dysphagia.
These standards have been introduced to reduce the variation in care. While staff are transient across geographic locations, a global standardisation aids in a universal understanding and approach that minimises risk.
Moreover, staff can have peace of mind knowing peak bodies such as Speech Pathology Australia, Dietitians Association of Australia and the Institute of Hospitality in HealthCare support these standards and add another protection level when dealing with dysphagia consumers.
As all relevant health professionals become educated and trained to adopt the IDSSI standards, further benefits yielded will include improved communication and collaboration.
Australia has now joined more than 20 other countries including New Zealand, the US, Canada, and several European nations in implementing IDDSI.
The best way to implement this framework is through an AWARE, PREPARE & ADOPT strategy.
Author,
Shirley Webber, Dietitian
Is Your Team Aware of IDDSI?
I have been helping several facilities introduce the IDDSI framework and I can help your facility too.
I have created a FREE educational presentation for your staff involved in care and catering that address the first stage of Awareness.
Ideal for catering managers, food service assistants, cooks, chefs, clinical managers and nursing staff in residential aged care settings.
What they will learn:
What is IDDSI and why it's needed
Explanation of the changes from existing to new standards
The IDDSI Framework including detailed descriptions of each food and fluid texture
Practical demonstration of apply the IDDSI Flow & Food test, and adjusting consistency
Implementation, resources and tools to aid adoption and implementation
The practicalities of applying the IDDSI Framework
Following the presentation:
Your senior management team walk away with a fresh perspective and transition readiness to start the mapping the preparation and handling process of foods and liquids in your facility.
Care staff confidently categorise and test foods by important food characteristics such as moistness, stickiness, hardness and toughness including particle size for minced foods.
Watch this video to learn more about the workshop.
Let Empower help your facility transition.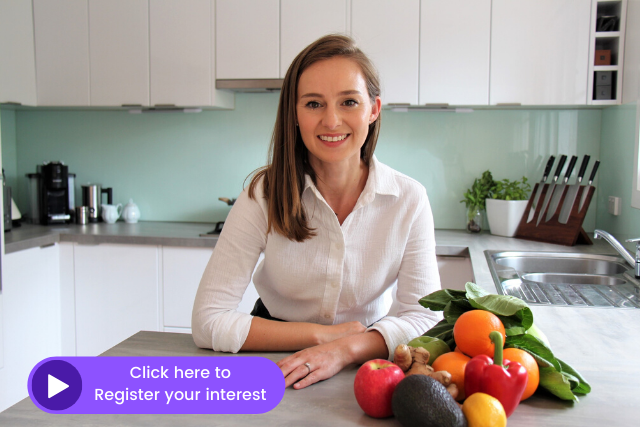 Want to learn more about our dietetics team?