Managing Osteoporosis
Osteoporosis is a common cause of fractures and loss of independence for older adults. While many people may experience this disease, osteoporosis is preventable and treatable and there is a lot that can be done to improve bone density at all stages of life.
Exercise
Exercise is the first step in preventing loss of bone density and some of the consequences that impact on vitality and quality of life. Physiotherapists design safe exercise programs that include weight bearing and muscle strengthening and are developed to be enjoyable and appropriate for the unique needs of their clients. Allied Health Assistants can supervise and assist with exercise programs to ensure that people get the best results, safely and effectively, inside their homes or communities.
Diet
Getting enough calcium and vitamin D at all ages is the key to protecting bone health and density. The best way to do that is through diet, not supplementation, where possible. Dietitians can help by using a Food First approach to create balanced meal plans that are rich in dairy products, fruits, and vegetables to support bone strength, while still including the food that people enjoy as well as suit their tastes and needs.
Fall prevention
People who live with osteoporosis are more at risk of fractures and loss of independence as a result, with only 30% of older women who suffer an osteoporotic hip fracture being able to return to independence.  Physiotherapists, Osteopaths, Occupational Therapists, Nurses and Allied Health Assistants all play vital roles in maintaining safe mobility, preventing falls and reducing the consequences when they happen. Interventions that are most effective at preventing falls include:
• The use of correctly selected and fitted equipment such as walking frames.
• Occupational therapist assisted home modifications that support a safe and independent lifestyle.
• Assessment and management of specific health risk factors that increase the likelihood of falling.
• Individualised exercise programs that include strengthening, balance training and functional activities.
• Good medication management and monitoring.
It is never too early or too late to start improving bone health. Small choices, made regularly, can have the biggest effect on health and when those choices seem daunting, there is support available to help.
How To Get Started With Empower
To arrange a referral, click on the image below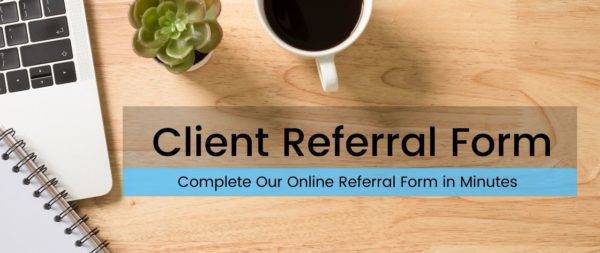 About Empower Healthcare
We Change Lives
Changing lives is what we do.
Delivering high quality allied health services is how we do it.
Empower Healthcare was founded in 2016 by two people who were determined to improve the standards of allied health services in residential aged care and knew how to do it. With industry knowledge and an innovative approach, Adam and Matthew set about defining what allied health services can be when quality and person-centred care is placed before all else in healthcare.
The partnership, that merged clinical expertise with business acumen, soon established Empower Healthcare as a leading provider of quality physiotherapy services in residential aged care facilities in Victoria. This success fuelled the expansion of our services within residential aged care, home care and NDIS to deliver occupational therapy, physiotherapy, nursing, podiatry, dietetics, osteopathy, massage and speech pathology.
Now offering comprehensive allied health services with more than 180 dedicated and passionate clinicians working in Victoria, Western Australia, New South Wales and Queensland, Empower Healthcare is growing and taking our unique approach with us.
A lot has changed over the years but not our commitment to the highest quality care, delivered by expert clinicians, aimed at improving the independence and quality of life of our clients- helping our clients live their lives the way they want to.
How To Get Clients Started With Our Home Care & NDIS Services
Simply click on the image below for our referral form.