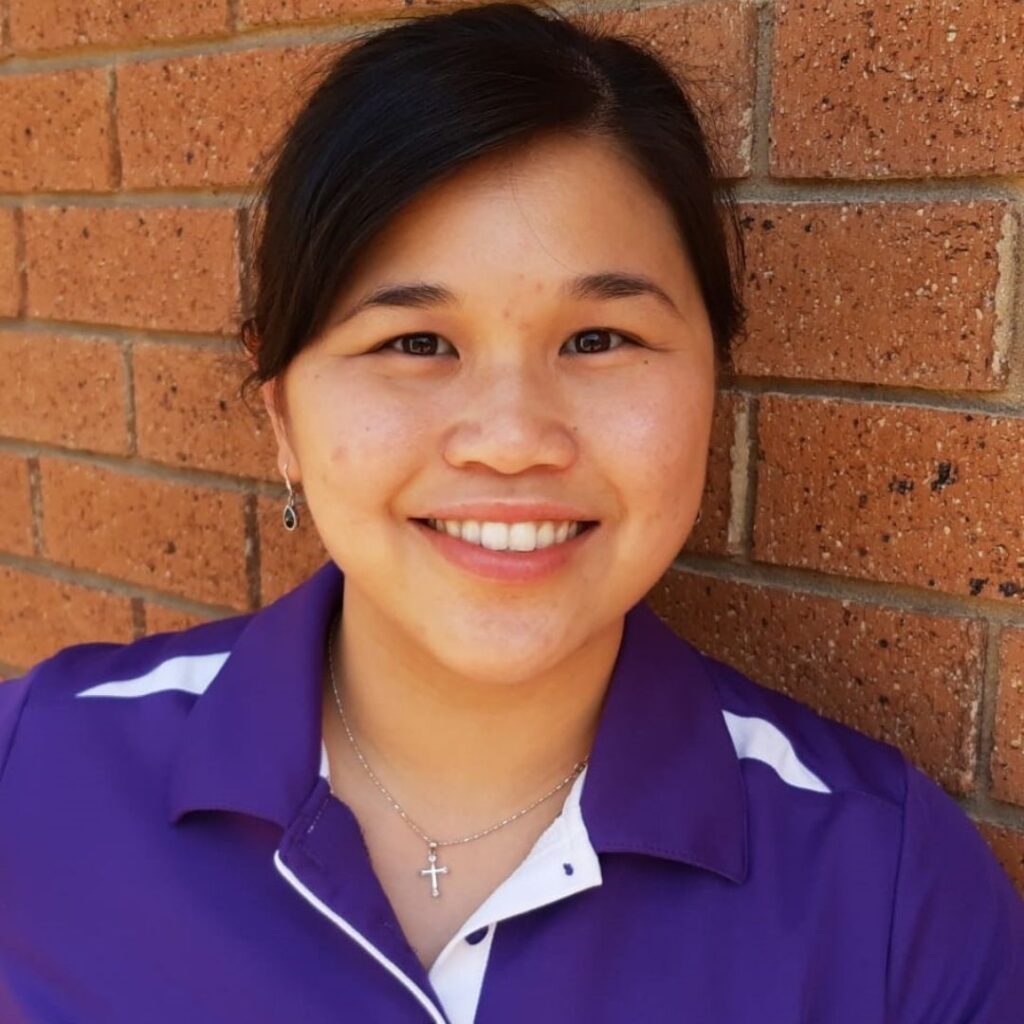 Felicia joined the Empower team in 2020 as an occupational therapist, during a challenging 2020 Felicia managed to work with her clients and excel in providing quality service and care.
Tell us a bit about yourself
Originally from Malaysia, I came to Australia in 2007, completed my Foundation Studies in Adelaide and Bachelor of Occupational Therapy at Deakin University, Geelong. I started my professional OT career in 2012 predominantly working at a private hospital in Geelong – acute medical care, inpatient rehabilitation (orthopaedic, reconditioning, neurological conditions). I was also involved with facilitating individual/group treatment sessions for Outpatient Programs such as Parkinson's and Cognitive 'Rust Removers' group, Pulmonary and Reconditioning program.
I moved to Adelaide in 2018 and worked at a not-for-profit residential aged care and home care community organisation as well as Transitional Care Program. I also had the opportunity to work alongside Psychologists from Spain to establish a cognitive program adapted from Spain within the residential aged care facility and as part of the community program. I moved back to Melbourne in 2020 and began working with Empower in March.
What attracted you to Empower?
I was referred to join Empower by a mutual friend and the opportunity seemed like a good fit.
What do you love most about your role?
As a Community Occupational Therapist, it continues to challenge my skills and knowledge gained over my working experience. I find that I learn something new each day. Most of all I love to see the smile on our client's face, support them in achieving their goals and independence and also the acknowledgment that we are providing a quality service.
What has been your most memorable moment?
A previous client who was diagnosed with early stage of dementia, who in his first session told us that it was impossible for him to do sudoku puzzles. Through our cognitive therapy group session, he developed the skills and confidence to do sudoku puzzles (along with other tailored activities). I felt a great sense of achievement that he found new interest and motivation to keep his mind active. As an OT I have always known that we "put the fun in functional!"
What piece of advice would you give your new graduate self?
Approach everything with an open mind. There is no such thing as a 'silly question'. Be pro-active and always persevere to develop your knowledge and skills as you progress as an OT.
Out of the workplace, what are your interests and hobbies?
I love baking – it is my relaxation therapy. I like to try out new recipes and explore new restaurants/cafes. I also like to draw/sketch and make DIY cards.
What's a fun fact about you many people may not know?
I am a lefty.
Our Service Guarantee
"Our promise: We respond faster. Whether it's our short waiting lists, same day reporting or simple referral process, you can rest assured that your client is in the best hands."
We have listened to our clients and they don't have the time to micro-manage their portfolio. They want to partner with someone that is reliable and dependable with transparent pricing structures.
Adam Gilroy Smith, CEO reveals, "Empower has grown by 100% over the past year based on our service model across Home Care, NDIS and Residential Aged Care. By listening to our clients and the challenges they face, we adapt, stay well positioned and respond fast to deliver exceptional care. The launch of our new service model is another example of Empower Healthcare's ability to be agile in a rapidly changing environment."
How To Get Clients Started With Our Services
Simply click on the image below for our referral form.