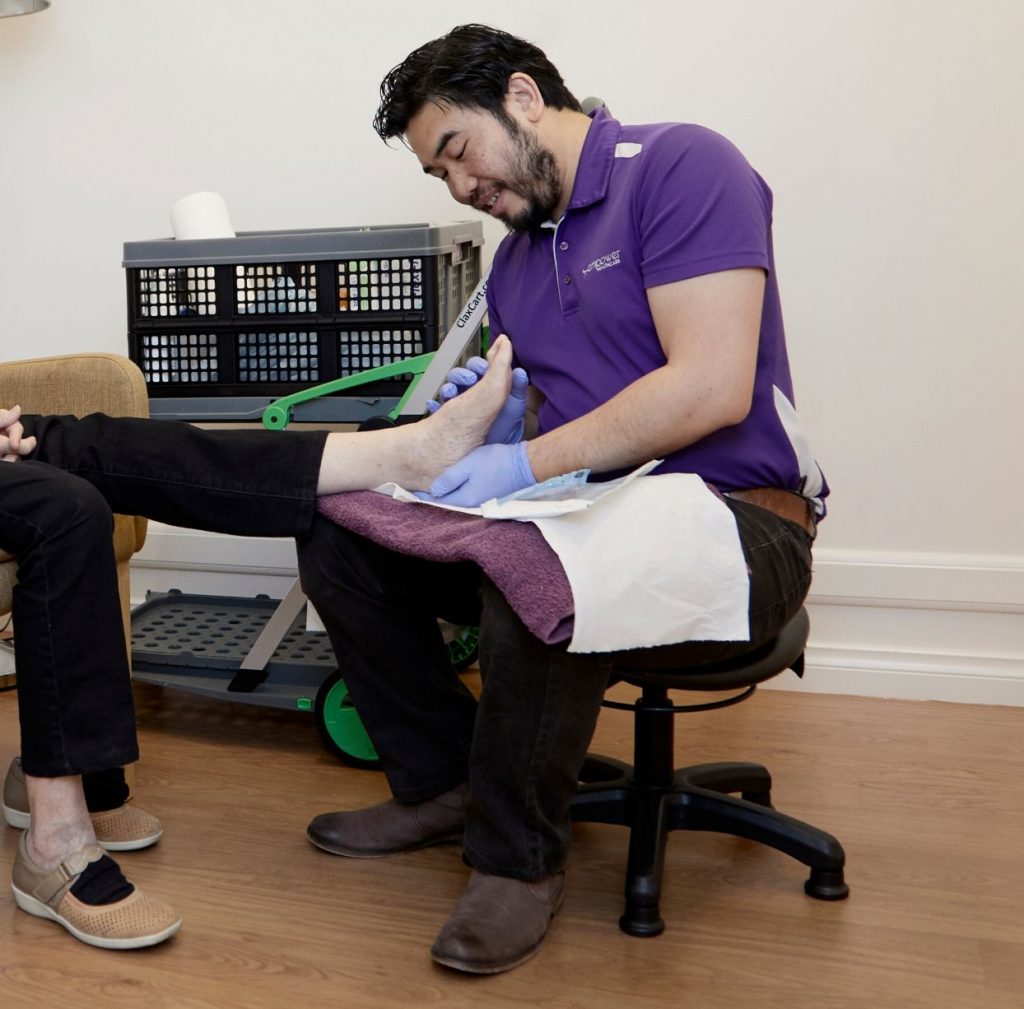 AGED CARE PODIATRY SERVICES
Exceptional podiatry that promotes healthy feet and an active lifestyle
When you work with Empower, you can rest assured that your resident's footcare needs are being taken care of. Our aged care podiatry program provides diagnostic and therapeutic foot care, promoting healthy feet and an active lifestyle for your resident.
We work tirelessly to lower the cost of podiatry whilst lifting the level of care delivered. Plus we provide training and support to utilise the EPC program to reduce costs.
Empower's aged care podiatry team cap treatment numbers to give you high-quality services you are paying for.  Plus, we've listened to our clients and now include Doppler ultrasound assessments into annual resident podiatry assessments at no extra cost.
Our 6 weekly podiatry program provides comprehensive foot care to your residents and includes:
Initial assessment
General nail trim
Trimming of ingrown nails
Treatment of painful calluses and corns
Diabetic foot care
Prevention of infections
Treatment of foot trauma