AGED CARE PHYSIOTHERAPY
Physiotherapy Solutions
Physiotherapy plays a substantial role in keeping residents well and in maximising their well being and quality of life if they have a health or functional condition.
At Empower, we see physiotherapy care planning as part of each facility's multidisciplinary team. Our experienced physiotherapy team deliver vital care planning that supports the early detection of changes in behaviour, and physical and cognitive decline.
Investing more in early detection of change can save money on complex care in the future. Empower's physiotherapists have the skill and knowledge to thoroughly assess a resident and change or build upon their care plan.
AGED CARE PHYSIOTHERAPY SERVICE
We deliver comprehensive functional services jam packed with value-adds that go above and beyond your expectations.
Get More Bang for Your Buck
Assessments & referrals
We can take care of all your allied health needs
Attentive referral care
Comprehensive assessment and recommendations regarding falls, mobility, post-hospital, & pressure care
Comprehensive ACFI assessments
That accurately reflect a resident's physical & cognitive capabilities to optimise funding
Equipment recommendations
Multidisciplinary prescription of equipment for functional & safety needs
First class accreditation support
That is compliant, accurate and delivered in a timely manner
Manual handling training
To protect your staff & residents
Education sessions
To strengthen staff skills & knowledge
Creative exercise groups
That engage your residents & optimise their well being
AGED CARE PHYSIOTHERAPY SOLUTIONS
Pain Management Programs
Our physiotherapy Pain Management Programs (PMPs) are geared to deliver high quality and innovative treatments aligned with the Aged Care Funding Instrument in order to maximise your return on revenue and reflect the current and / or complex care needs within your facility.
We craft our PMPs to deliver ACFI pain management in a compliant, holistic and patient centred manner.
Our exceptional team contribute to the holistic care and engagement of our elders during all treatments. Empower's wellness approach to ageing sees our clinicians working together with the residents and setting purposeful goals for how they wish to live, and improve physical, social and emotional function and quality of life for as long as possible.
Supplemented by transparent communication and reports, our service meets all your governance considerations with:
Compliant delivery of ACFI treatments to avoid costly downgrades.
Transparent & comprehensive reporting to keep you aware of all pain management details.
Effective multidisciplinary manual therapies and complementary strategies to improve clinical outcomes without jeopardising your funding.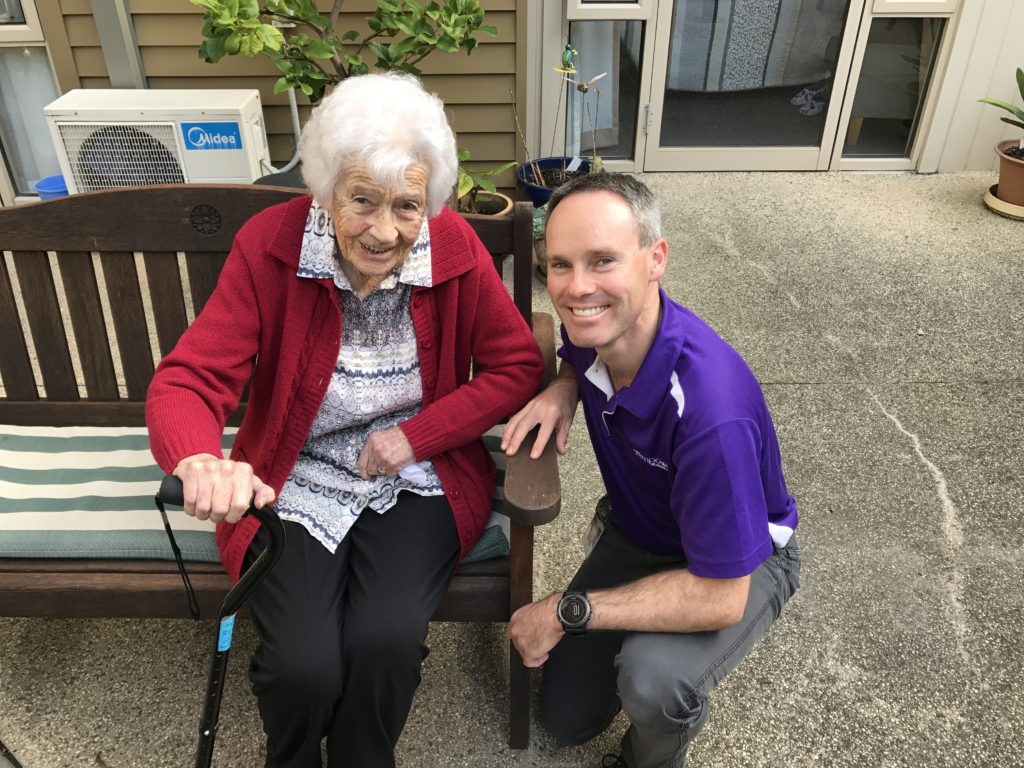 OUR SERVICE COMMITMENT TO YOU
We guarantee to make you, your residents and their families happy
We promise to deliver the best Return on Investment for Allied Health Services through our value packed services that improve the quality and safety of care provided.
Complete confidence in your service partner
Strong and genuine relationships with residents
Trust in compliance & support with funding
Exceptional quality of care focused on the best outcomes for each resident
Services that maximise return on investment
Continuity of care with the same clinician
Testimonials
What our clients say about Empower Healthcare
We are overwhelmed by what you guys do here; we never had such quality of allied health services before
Antoinette Sloan, Director of Nursing
You have such a great team that are seen as part of the family who work well with all staff and residents.
Lisa Perry, Managing Director
OUR SERVICE REGIONS
Service Coverage
Victoria
Greater Metropolitan Melbourne and surrounds
Mornington Peninsula
Geelong & the Bellarine Peninsula
New South Wales
Greater Metropolitan Sydney and surrounds
Queensland
Greater Metropolitan Brisbane and surrounds
Western Australia
Greater Metropolitan Perth and surrounds