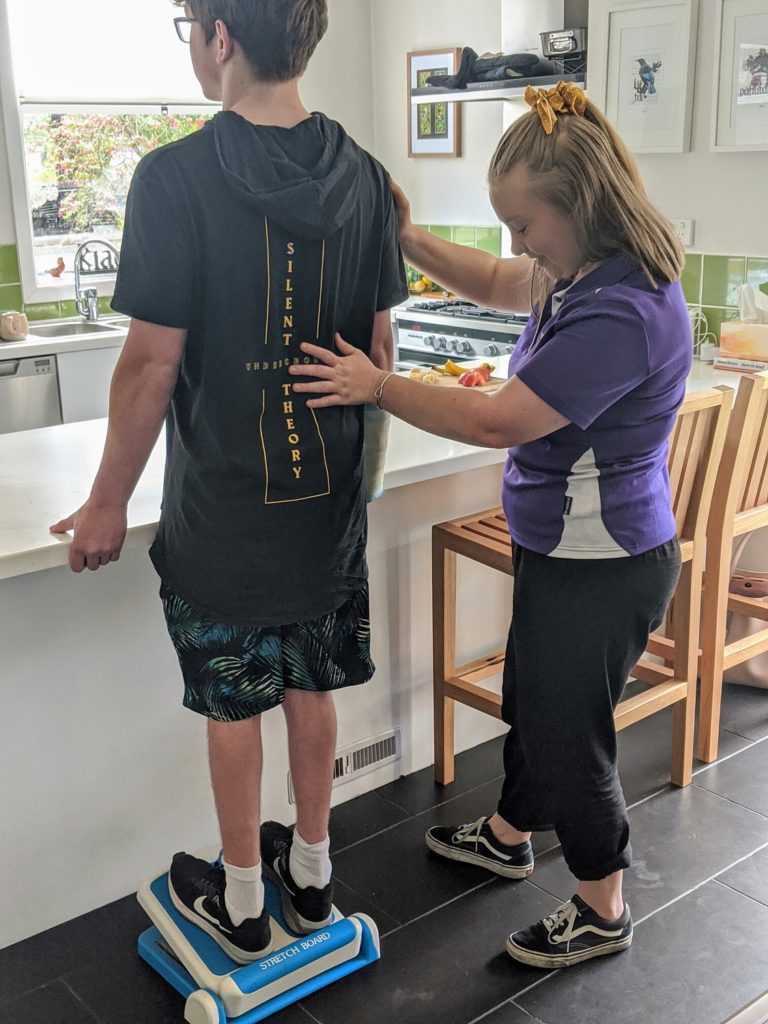 NDIS PHYSIOTHERAPY SERVICES
Our NDIS Physiotherapy Team Help Improve Mobility
Our Physiotherapists help people gain or improve mobility, and movement, enabling the person to:
Feel stronger
Feel more comfortable
Learn new skills
Empower's friendly and compassionate therapy services include rehabilitation, maintenance programs, pain management, falls prevention and functional assessments.
We help open the door to possibilities and achieve participant goals.
Our physiotherapists also teach the parent or carer:
How to help complete therapy exercises
The best and safest way to work with their loved one
How to help use equipment and aids
Suggestions to help their loved one feel more comfortable at home
Our team of NDIS physiotherapists from provide assistive therapy treatments and exercises to improve balance, movement and complete daily activities safely and independently.
We support individuals with complex support needs
The team treat a wide range of NDIS clients and are experienced in dealing with people that have disabilities such as:
Intellectual Disability
Autism
Mental illness associated disability
Cerebral Palsy
Spinal Cord Injury (SCI) such as paraplegia, quadriplegia, hemiplegia
Down Syndrome
Neurological conditions such as Motor Neurone Disease (MND), Parkinson's Disease (PD), Multiple Sclerosis (MS), Alzheimers
Acquired brain injury (ABI)
Stroke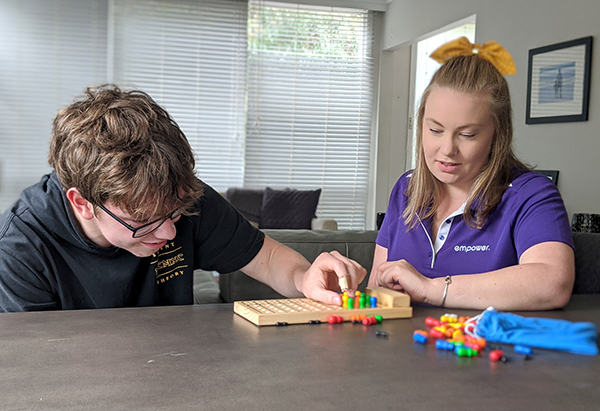 ALLIED HEALTH ASSISTANCE DELIVERY MODEL
Make Your Plan Go Further With an AHA
At Empower, we are always looking for new and innovative ways to meet our client's needs. With that in mind, we are launching a new Allied Health Assistant service to support our clients while optimising their available funds which allows for increased treatment frequency, extended multidisciplinary support or the use of their funds for other purposes.
By switching across to an Allied Health Assistant, you can optimise each plan by up to $1,517.23 within a three-month period. 
Learn more
NDIS PHYSIOTHERAPY SERVICES
We provide a broad range of services
Neurological rehabilitation including stroke or Parkinson's disease
Falls risk assessment and prevention
Cardiopulmonary rehabilitation
Rehabilitation and conditioning programs
Post-operative and musculoskeletal rehabilitation
Chronic disease management including diabetes and osteoarthritis
OUR SERVICE COMMITMENTS TO YOU
We Understand Your Needs and Deliver
Rapid Response – that's our service guarantee
We acknowledge all referrals immediately and appointments are confirmed within 48 hours.
Prompt Treatment
Initial appointments completed within a short time frame of receiving referral.
Continuity of Care
With an 87% retention rate, your clients can enjoy the same clinician while receiving meaningful, ongoing care.
Timely Reporting
We update you on the same day or within 24 hours of the initial appointment.
Cost Effective Services
There are no hidden fees. Our pricing includes travel, treatment and documentation time.
Professional and Friendly Team
We take the time to get to know every consumer, allowing us to create meaningful care plans to support their life goals. We are experts in co-ordinating services provided through Home Care packages, NDIS funding and scheduling private consultations.
Testimonials
What our clients say about Empower Healthcare
I appreciate Jacqui's approach and the respect she has shown this participant who has severe cognitive impairment. As always the staff at Empower are impressive!
Kim Garlick, Specialist Support Coordinator
I am so appreciative of Empower's involvement with my daughter's nursing support. I can finally step back as a carer to be a father and this has brought great joy and happiness.
Jeff Trinder, father
OUR SERVICE REGIONS
Service Coverage
Our extensive network of therapists are located throughout Australia to meet your needs. Our service regions include:
Victoria
Greater Metropolitan Melbourne and surrounds
Mornington Peninsula
Geelong & the Bellarine Peninsula
New South Wales
Greater Metropolitan Sydney and surrounds
Western Australia
Greater Metropolitan Perth and surrounds
Queensland
Greater Metropolitan Brisbane and surrounds