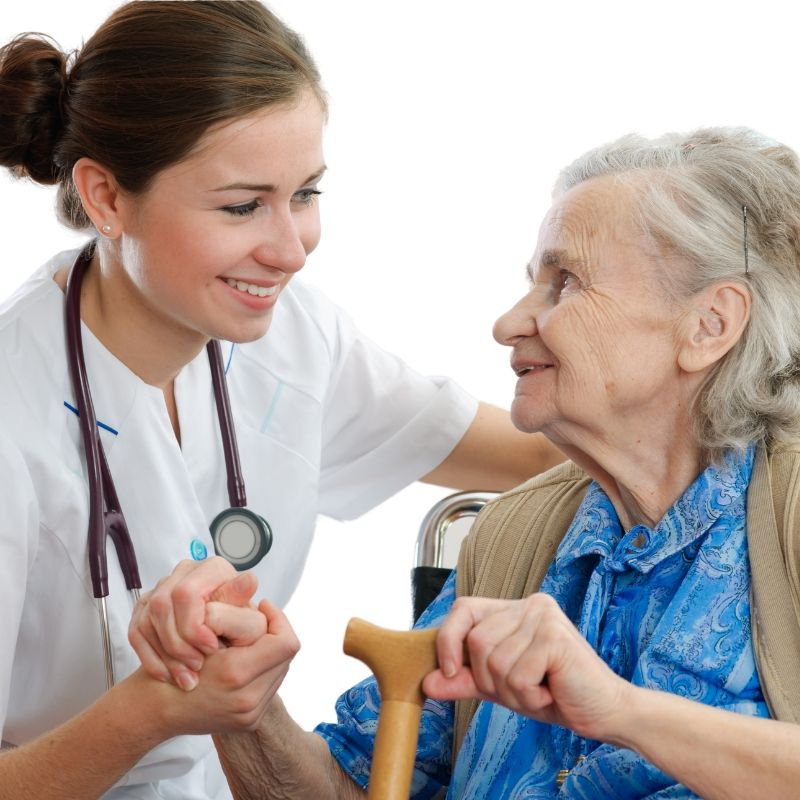 HOME CARE NURSING
IN HOME NURSING SERVICES
Empower's quality allied health care support now extends to home nursing services. By delivering a full-service platform, you can experience and benefit from our responsive service promise across all care professions.
Easily manage your client portfolio by using our streamlined processes that digitally capture your requests, quickly schedules appointments and receive timely reports without needing to chase or follow-up.
Access a qualified nurse to answer all your home nursing enquiries and advise you on short and long-term care needs of your respective clients.
And have peace of mind knowing we have carefully selected our nursing team to ensure they maintain our exceptional care service standards and have been screened and police checked to provide your clients with the highest nursing competence and safe care.
HOME NURSING SERVICES
IN HOME NURSING SUPPORT
Our highly qualified and friendly nursing team can provide your client with a broad range of nursing services. Click on the arrows next to each nursing service heading to view more information.
OUR SERVICE COMMITMENTS TO YOU
We Understand Your Needs and Deliver
Rapid Response – that's our service guarantee
We acknowledge all referrals immediately and appointments are confirmed within 48 hours.
Prompt Treatment
Initial appointments completed within a short time frame of receiving referral.
Continuity of Care
With an 87% retention rate, your clients can enjoy the same clinician while receiving meaningful, ongoing care.
Timely Reporting
We update you on the same day or within 24 hours of the initial appointment.
Cost Effective Services
There are no hidden fees. Our pricing includes travel, treatment and documentation time.
Professional and Friendly Team
We take the time to get to know every consumer, allowing us to create meaningful care plans to support their life goals. We are experts in co-ordinating services provided through Home Care packages, NDIS funding and scheduling private consultations.
Testimonials
What our clients say about Empower Healthcare.
A client advised me that he has seen many OTs and none had ever come close to the professional service Shonna delivers.
Andrew Caracoglia, Client Services Manager
As a worker in the field for 15+ years, it is very much appreciated when a fellow community worker automatically recognises their role as part of a greater multi-disciplinary team.
Daniel Pfau, Care Advisor
OUR SERVICE REGIONS
Service Coverage
We have extensively expanded our nursing team throughout Victoria to meet your needs. Our nursing service footprint now includes:
Victoria
Greater Metropolitan Melbourne and surrounds
Mornington Peninsula
We can cover your clients outside of these regions with an adjusted travel fee.
Please contact us on 03 9583 1364 for a free, non-obligatory travel price quote.