Empower healthcare is changing lives – yours could be next
Join us to open the door to what is possible
At Empower Healthcare we believe that our strength lies in our people. By building strong teams and supporting the professional development of our clinicians, we have established ourselves as a national Allied Health provider that raises the standards of clinical practice in Home Care, NDIS and residential aged care.
Every day we deliver high quality, innovative allied health solutions across Australia. We have opportunities for clinicians looking to develop at all career stages, from newly graduated to well established therapists wanting to lead.
Fastrack Your Career
Discover the possibilities with mentoring, career planning, on-line and in-person learning modules, extensive New Graduate program and external professional development. We look within for promotion to leadership roles and develop our own people to grow our business.
Work, Your Way
Create true balance with work hours that work for you, flexible leave arrangements and low stress environments.
Be Valued
We offer competitive salary packages that grow as you do and acknowledge your unique strengths and contributions.
Join the Team
Experience the satisfaction that comes from being a part of multidisciplinary teams, focused on delivering the best outcomes for the people we care for, while learning from each other.
Who are we?
We Change Lives
Empower Healthcare is a national allied-health service provider and partner with Home Care package providers, NDIS registered providers & Aged Care organisations to deliver life changing allied health services. We offer a full-service platform from physiotherapy, occupational therapy, home nursing and podiatry to dietetics, massage therapy and osteopathy. We pride ourselves in the delivery of innovative, high-quality therapy solutions that constantly evolve to exceed the needs of our clients and their communities.It is a very exciting time with Empower Healthcare building on the success of its national presence in VIC, NSW & WA to now expand into QLD. With a growing team of 180 clinicians, we provide over 2,000 treatments every day and service more than 300 healthcare organisations. Building on this strong foundation, we are well positioned and committed to delivering exceptional care.

Have a career question?
Call us on: 03 9068 3739
or email us at: careers@empowerhealthcare.com.au
Professional Development
Access to 100's of online courses

Regular PD events and updates

Time allocated for PD within working hours

A

nnual PD fund for external courses 

Additional paid study and PD leave 

Mentoring and support in clinical, leadership and managerial areas of development and interest.
Career Progression
Upward and lateral intraorganisational mobility

Fast track promotion in growth areas

National relocation opportunities
Benefits & Perks
We offer competitive salary packages that grow as you do

Flexible working arrangements – yes that's right, you can choose your hours and weekdays. No late nights or weekend work

Comprehensive company induction and shadowing sessions

Fun and social team building events

Employee discount and benefits portal

Free counselling support through our Employee Assistance Program

Employee Giving Program and Paid Time off to Volunteer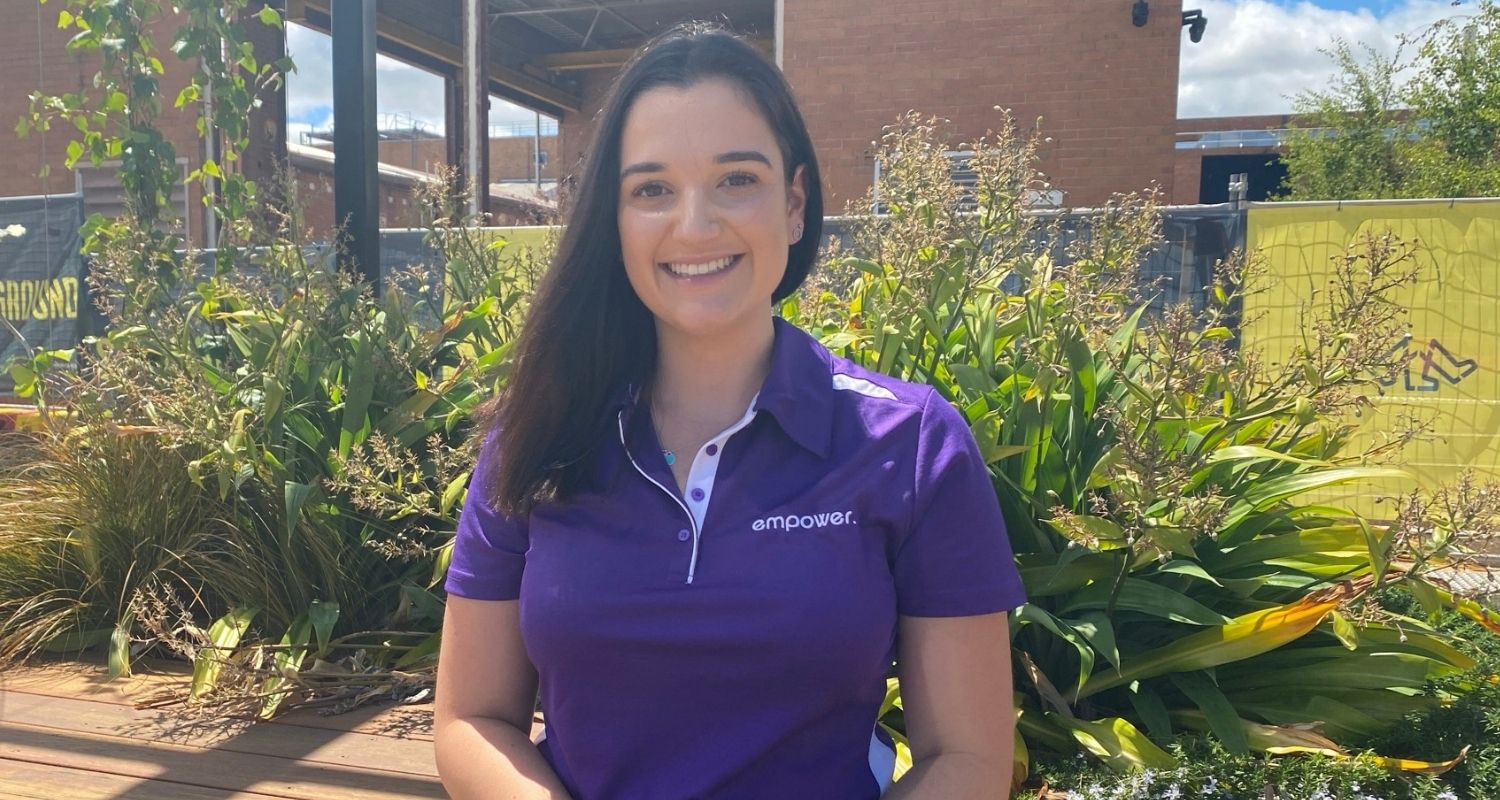 Emma Austin
OT Graduate
"Since joining Empower, I have never felt more supported throughout my entire journey. I didn't realise how diverse Occupational Therapy can be until working in the community."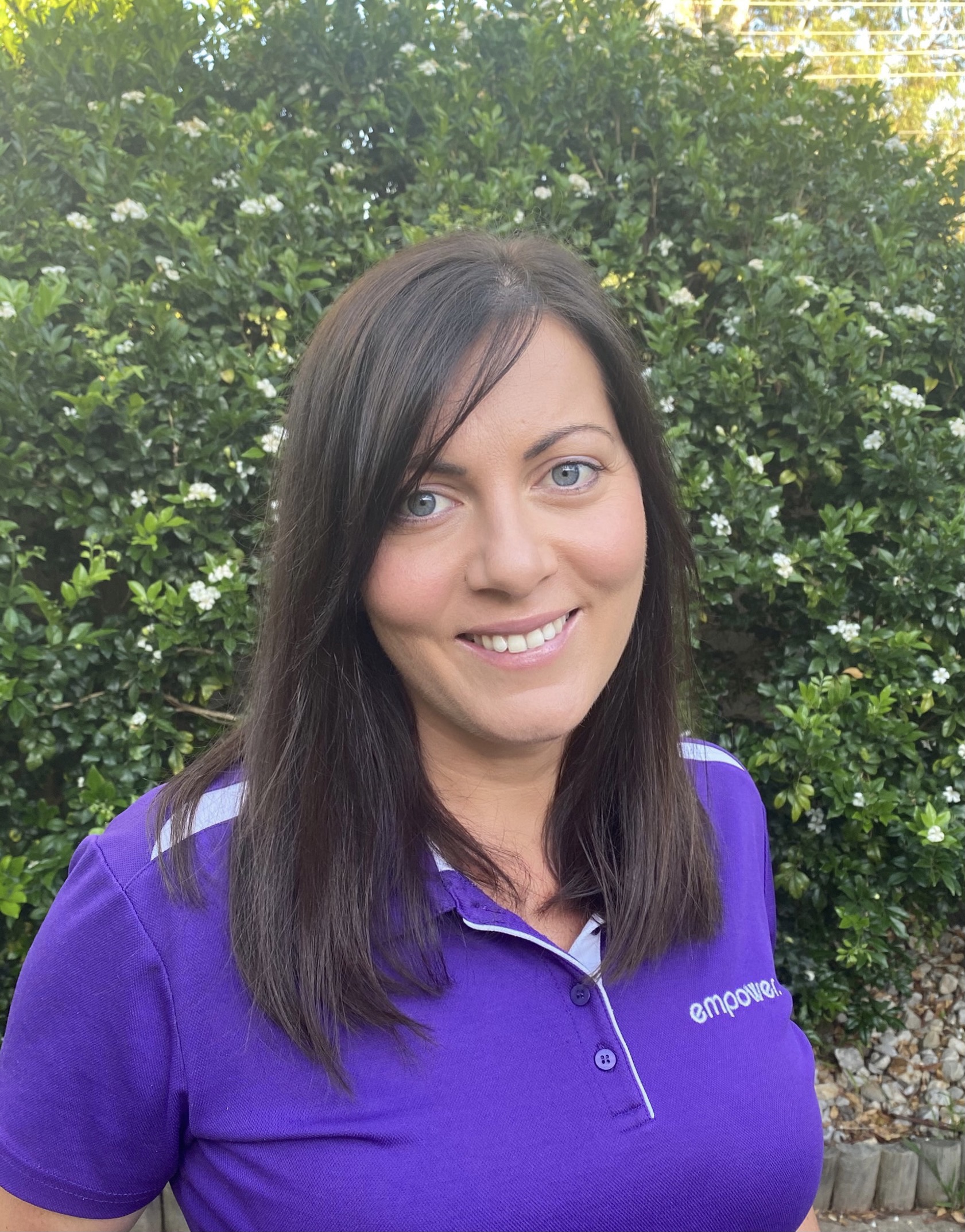 Briony Watt
Physiotherapist
"Empower has offered me opportunities to develop my clinical and leadership skills with generous external professional development funding, extensive in-service training and opportunities in leadership within my first year of employment."
View Opportunities Now