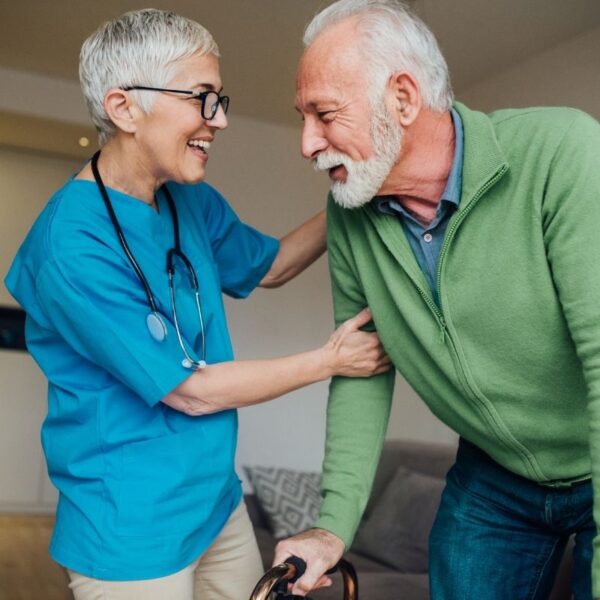 Physiotherapists working in community settings can improve the independence, safety and quality of life of older people living at home by implementing evidence-based exercise programmes as part of comprehensive home care.
Why the Otago Exercise Programme?
Proven 35% reduction in falls and injuries resulting from falls.
It is equally effective in men and women.
The programme improves participants' strength and balance.
Maintains confidence in carrying out everyday activities without falling.
The programme is cost effective and easy to implement at home.
Who benefits from the programme?
Older adults who:
Have a history of a fall.
Rely on walking for independence.
Fear falling and lack the confidence to enjoy activities inside and outside the home.
Have experienced a decrease in function following illness or injury.
Notice reduced strength and balance when performing activities of daily living.
By using this programme, physiotherapists can adapt exercises to meet the unique goals of individuals with complex medical needs at most stages of reablement and walking mobility while using a proven and effective approach to exercise therapy.
"I love using the Otago Exercise Programme with my clients. It's effective and easy to adapt to the diverse environments I work in. My clients experience increased confidence that comes from improved balance and strength and allows them to participate in their community and remain independent for as long as possible."

Briony Watt, Physiotherapist
About Empower
We Change Lives
Empower Healthcare is a national allied-health service provider and partner with Home Care package providers, NDIS plan managers & Aged Care organisations to deliver life changing allied health services. We offer a full-service platform from physiotherapy, occupational therapy, podiatry, dietetics to osteopathy, massage therapy and most recently, home nursing services and pride ourselves in the delivery of high-quality therapy solutions, value packed services and responsive ethos.
It is a very exciting time with Empower Healthcare building on the success of its Victorian operation and now expanding nationally into NSW & WA. With a growing team of 100+ clinicians, we provide over 1,500 treatments every day and service more than 100 healthcare organisations. Building on this strong foundation, we are well positioned and committed to delivering exceptional care.
Our therapists genuinely care about the people we work with and take the time to build strong relationships that holistically improve social, physical and mental wellbeing to live happier and healthier lives.
How To Get Clients Started With Our Home Care & NDIS Services
Simply click on the image below for our referral form.