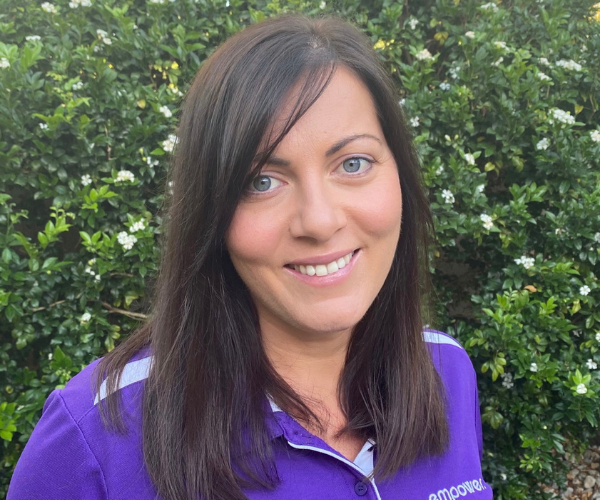 Briony is a valued member of our Physiotherapy Team and reflects on why she enjoys working for Empower Healthcare.
As a busy working mom and physiotherapist, I'm always looking for ways to grow and develop professionally while maintaining a balanced work and home life. When I joined Empower Healthcare 3 years ago, my focus was on transitioning back onto the workforce, I have been supported along the way with:
Flexible leave arrangements
Family friendly work hours
Supportive colleagues and managers
Empower has offered me opportunities to develop my clinical and leadership skills with generous external professional development funding, extensive in-service training and opportunities in leadership within my first year of employment. When a marketing role became available, I was afforded the opportunity to learn an entirely new skill set and split my work hours between clinical practice and marketing.
With opportunities in NDIS, Home Care and Residential Aged Care alongside career progression support in personal areas of interest, including leadership and management roles, Empower has broadened my horizons. Working in environments that foster great working relationships and support excellence in clinical practice provides me with personal and professional fulfillment and has allowed me to thrive and grow every day. 


Empower healthcare is changing lives- yours could be next.
Join us to open the door to what is possible.
At Empower Healthcare we believe that our strength lies in our people. By building strong teams and supporting the professional development of our clinicians, we have established ourselves as a national Allied Health provider that raises the standards of clinical practice in Home Care, NDIS and residential aged care.
Every day we deliver high quality, innovative allied health solutions across Australia. We have opportunities for clinicians looking to develop at all career stages, from newly graduated to well established therapists wanting to lead in:
Occupational Therapy
Physiotherapy
Nursing
Podiatry
Dietetics
Osteopathy
Massage Therapy
Fastrack Your Career
Discover the possibilities with mentoring, career planning, on-line and in-person learning modules, extensive New Graduate program and external professional development. We look within for promotion to leadership roles and develop our own people to grow our business.
Work, Your Way
Create true balance with work hours that work for you, flexible leave arrangements and low stress environments.
Be Valued
We offer competitive salary packages that grow as you do and acknowledge your unique strengths and contributions.
Join the Team
Experience the satisfaction that comes from being a part of multidisciplinary teams, focused on delivering the best outcomes for the people we care for, while learning from each other.
If you're interested to see how we can help open the door for your next career move, click on the link to learn more.