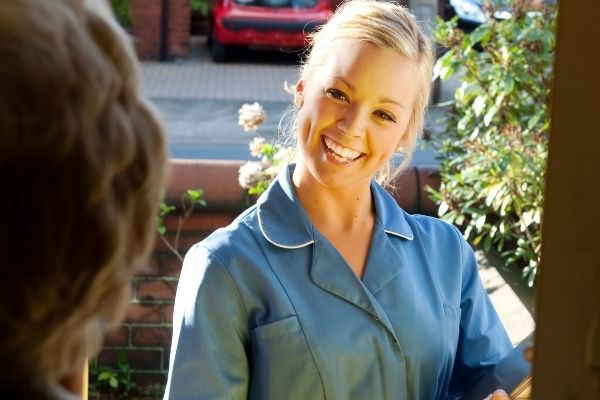 Home health care nursing services can be vital for the wellbeing of clients living at home and wanting to continue to do so. A home nursing assessment is a convenient and easy way to establish the support and medical needs for people who find attending out-patient services difficult, while providing the clinician with valuable information regarding the holistic care needs of clients seen within their unique home environments.
Clients who benefit from home nursing assessments include:
New clients on home care packages,
People with deteriorating health,
Individuals managing chronic health conditions,
Clients with complex care needs,
Anyone who has recently returned home after a hospital admission and is struggling.
Why is a nursing assessment important?
To assess all aspects of physical, mental and social wellbeing.
To identify areas in which individuals require additional support.
Establishing whether clients are safe and able to cope at home.
To assist in planning and implementing of appropriate care.
Nursing assessments allow clients to participate in their own care by engaging them in the assessment process.
Booking a home care nursing assessment can be an important step in giving people living at home the freedom to live the lives they choose to live.
About Empower
We Change Lives
Empower Healthcare is a national allied-health service provider and partner with Home Care package providers, NDIS plan managers & Aged Care organisations to deliver life changing allied health services. We offer a full-service platform from physiotherapy, occupational therapy, podiatry, dietetics to osteopathy, massage therapy and most recently, home nursing services and pride ourselves in the delivery of high-quality therapy solutions, value packed services and responsive ethos.
It is a very exciting time with Empower Healthcare building on the success of its Victorian operation and now expanding nationally into NSW & WA. With a growing team of 100+ clinicians, we provide over 1,500 treatments every day and service more than 100 healthcare organisations. Building on this strong foundation, we are well positioned and committed to delivering exceptional care.
Our therapists genuinely care about the people we work with and take the time to build strong relationships that holistically improve social, physical and mental wellbeing to live happier and healthier lives.
How To Get Clients Started With Our Home Care & NDIS Services
Simply click on the image below for our referral form.