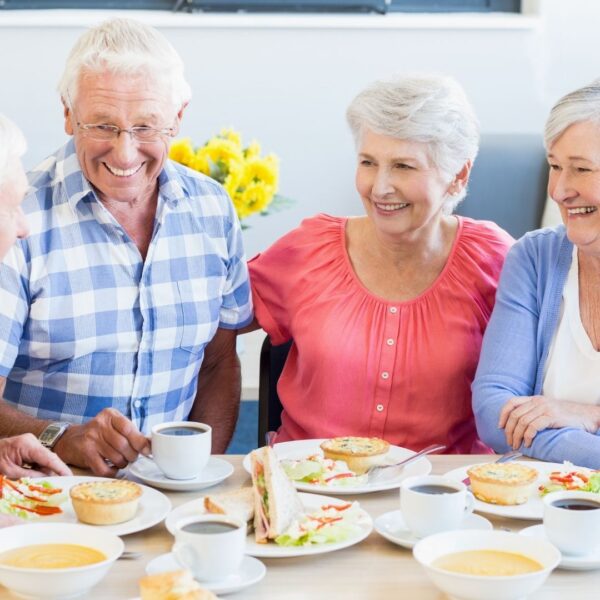 Malnutrition is often missed in older people.
Appetite and weight tend to decrease slowly as older people who manage their own shopping, food preparation and eating reduce dietary intake without realising it. Family members and carers who see the person regularly may only begin noticing the weight loss after significant physical changes have occurred. While the causes of weight loss are complex, here are a few indicators that someone may need dietary intervention:
Unplanned weight loss in the last 3-6 months

 Falling Body Mass Index (BMI)

Reduced nutritional intake

Low levels of nutrients noted during blood analysis

A history of alcohol misuse

Use of medicines including insulin, chemotherapy, antacids, or diuretics.
Dieticians specialise in improving and optimising nutrition by considering the needs and preferences of the individual. Early, practical intervention can help in maintaining general health, activity levels and independence for older people living in the community and in residential aged care.
About Empower
We Change Lives
Empower Healthcare is a national allied-health service provider and partner with Home Care package providers, NDIS plan managers & Aged Care organisations to deliver life changing allied health services. We offer a full-service platform from physiotherapy, occupational therapy, podiatry, dietetics to osteopathy, massage therapy and most recently, home nursing services and pride ourselves in the delivery of high-quality therapy solutions, value packed services and responsive ethos.
It is a very exciting time with Empower Healthcare building on the success of its Victorian operation and now expanding nationally into NSW & WA. With a growing team of 100+ clinicians, we provide over 1,500 treatments every day and service more than 100 healthcare organisations. Building on this strong foundation, we are well positioned and committed to delivering exceptional care.
Our therapists genuinely care about the people we work with and take the time to build strong relationships that holistically improve social, physical and mental wellbeing to live happier and healthier lives.
How To Get Clients Started With Our Home Care & NDIS Services
Simply click on the image below for our referral form.