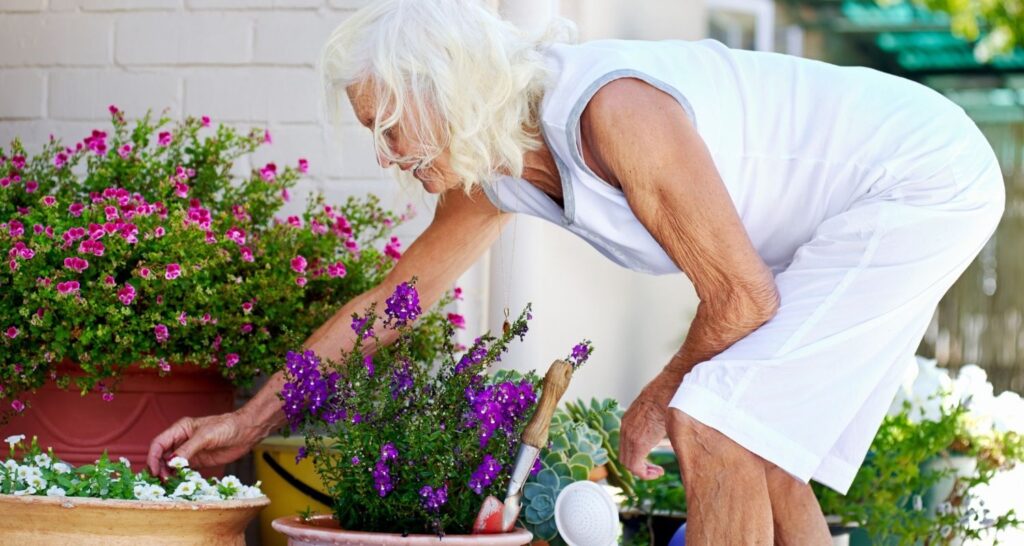 Living with Alzheimer's Disease can make meeting new people and trying new things overwhelming, but it doesn't have to prevent people from receiving the quality physiotherapy treatment they need and deserve.
Meet Bartolla, she is a lovely Italian lady who enjoys tending to her garden, but lately she has been losing her balance and suffering from back pain which has prevented her from participating in this lifelong activity. As Bartolla lives with Alzheimer's disease, routines and activities that provide structure and pleasure are vital to maintaining her quality of life and wellbeing, so she was paired with Empower Healthcare physiotherapist, Riad. He has been helping her to manage her back pain and improve her balance and mobility, all while in the comfort of her own home.
When Riad met Bartolla and her family, he noticed that although Bartolla was anxious when trying new things and meeting new people, she was incredibly happy in her garden, especially when talking about her plants and flowers. Together they decided that the most important goal for her was to be able to work in her garden safely and independently.
Bartolla found beginning the rehabilitation program difficult, so her therapy focussed on working toward small, manageable goals in a familiar environment, which helped her find the joy in staying as active and mobile as possible.
Physiotherapy has improved her pain, strength and balance. Bartolla can now roam independently around her garden picking her fruits, smelling the flowers and planting little seeds in the dirt. She naturally continues to live with the effects of Alzheimer's, but her program helps her to maintain the abilities that matter most to her. On her difficult days, Riad and Bartolla can be found continuing the tradition of roaming around her garden and repeating the Italian names of flowers, fruits and vegetables, which always seems to make tomorrow a little better.
Taking the time to get to know our clients, their families and interests, helps us to develop the goals that matter most to the people we help.
The Empower Difference
Changing Lives Through Exceptional Care
We pride ourselves in the delivery of innovative, high-quality, allied health solutions that constantly evolve to exceed the needs of your clients and their communities. Our service model integrates five service commitments that empower you to help your clients improve their sense of self-identity, quality of life, and ability to live safely in their environment.
Extensive service offerings
Care provided by highly skilled clinicians
A team approach to delivering continuity of care
User friendly referral process
Superior reports providing clarity on future care needs.
Click on your relevant health care industry sector below to learn more.
How To Get Clients Started With Our Home Care & NDIS Services
Simply click on the image below for our referral form.