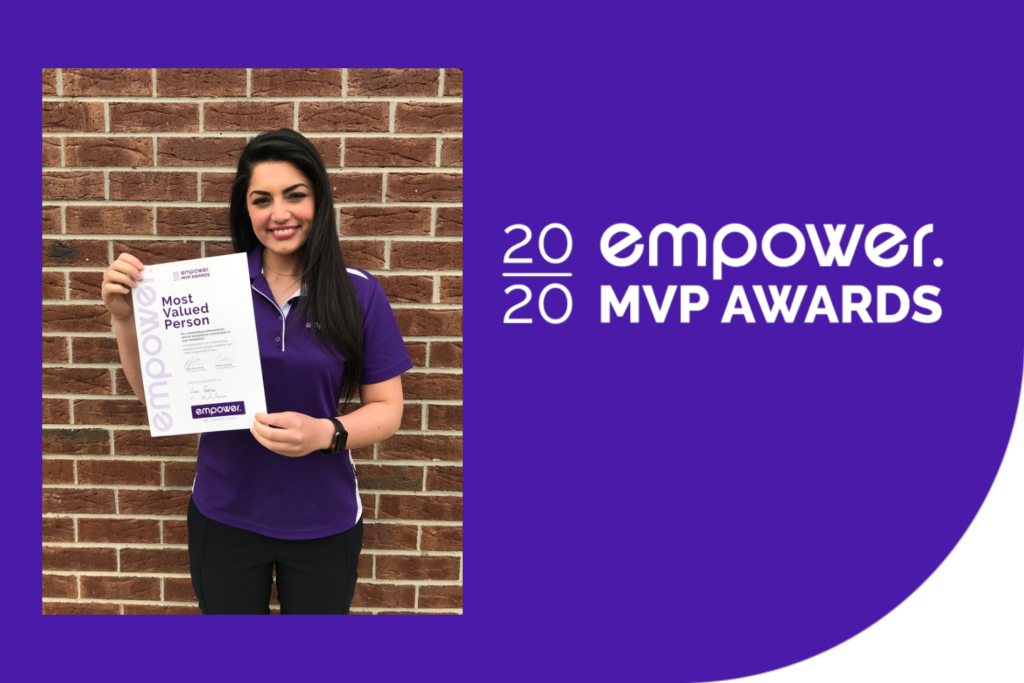 Our Most Valued Person award series celebrates the commitment of our people to consumer care and customer service. Each month we will recognise an individual that builds on our culture by demonstrating our values in their work. Everyone loves reading about peoples success and achievements. This month we shine the spotlight on Leah Pearson
Most Valued Person
Leah Pearson, Physiotherapy Home Care Team Leader
Leah delivered an engaging and comprehensive manual handling training webinar to one of our client's home care team. The webinar focused on how injuries from manual handling play a large impact on an individual as they can affect every aspect of health from physical and mental to emotional and social. It also aimed at not only informing healthcare workers about the types of injuries that can be sustained but also, how to minimise this risk and make the workplace as safe as possible.
It's safe to say Parkglen Home Care Services rated this training webinar a great success and saw us as solution orientated allied-health professionals assisting in overcoming COVID challenges.
"Thank you, Empower Healthcare, for the excellent Manual Lifting Training education via Webinar. Leah is to be commended on her informative presentation and training – Leah was truly amazing. I have received so much wonderful and positive feedback from staff! Needless to say, the training was a resounding success. Please pass on our gratitude and compliments to Leah. And a great big "thank you" to the Empower Healthcare Team for organising and facilitating this training event. COVID has definitely taught us all to be very resourceful. Look forward to further training events facilitated by Empower!"
Marcia Winship, Care Facilitator & HR Support at Parkglen Home Care Services
Congratulations!
Our Service Guarantee
"Our promise: We respond faster. Whether it's our short waiting lists, same day reporting or simple referral process, you can rest assured that your client is in the best hands."
We have listened to our clients and they don't have the time to micro-manage their portfolio. They want to partner with someone that is reliable and dependable with transparent pricing structures.
Adam Gilroy Smith, CEO reveals, "Empower has grown by 100% over the past year based on our service model across Home Care, NDIS and Residential Aged Care. By listening to our clients and the challenges they face, we adapt, stay well positioned and respond fast to deliver exceptional care. The launch of our new service model is another example of Empower Healthcare's ability to be agile in a rapidly changing environment."
How To Get Clients Started With Our Services
Simply click below to complete our referral form.