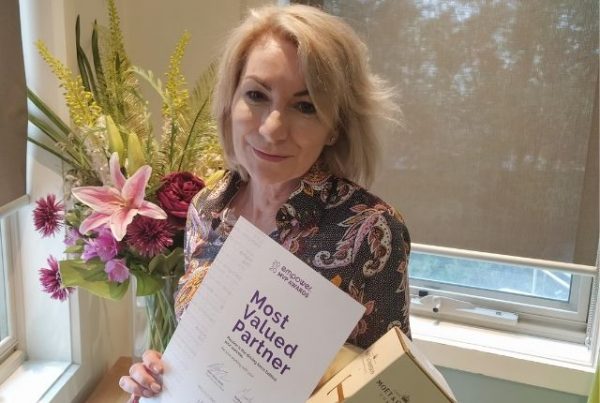 We have launched our Most Valued Partner awards series this year with the intention to recognise each month, a client that has gone above & beyond. Everyone loves reading about peoples success and achievements. This month we shine the spotlight on our Most Valued Partner Jan winner, Megan Holmes.
Most Valued Partner
Megan Holmes, Clinical Care Manager, Brentwood Aged Care
Megan's highly regarded reputation has been well-known for some time. Her ability for bringing out the best in everyone and always striving for excellence, inspires our employees and is no surprise why she is our Jan winner.
Nathalie shares her story about Megan.
"Megan is excellent with communication and understanding physiotherapy and occupational therapy roles. She is very passionate about helping every consumer in Brentwood and understands what is best for them.

What impresses me most, is Megan's drive in doing what she can to make sure consumers are appropriately cared after and will happily educate or assist the Empower team when we need it."
Nominated by Nathalie Keeler, Physiotherapist.