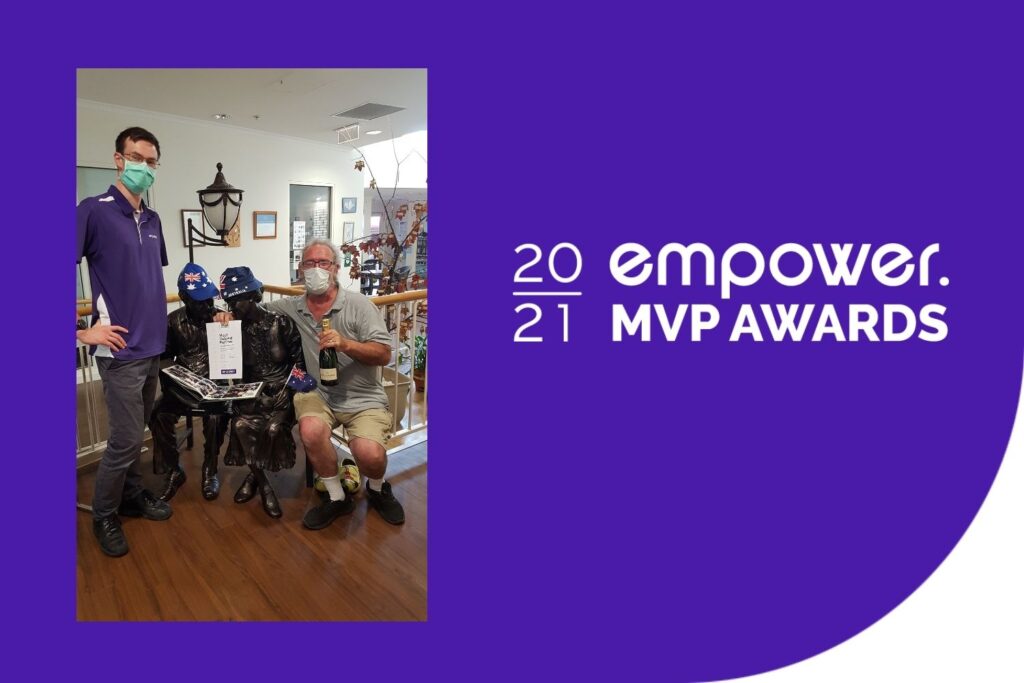 Empower Healthcare proudly announces Phil Inglis as our Most Valued Partner for Nov. This award series was launched to recognise each month, a valued client that has gone above and beyond.
Most Valued Partner – Jan
Phil is the maintenance man for one our facilities.
Often, the people working behind the scenes are forgotten – day to day tasks for the rest of us run the same as they always have because people like Phil are there to ensure everything runs smoothly. I for one took this for granted until I saw for myself what Phil does for the facility.
There are maintenance workers, and then there is Phil, who appears to be in a league of his own. We've jokingly asked him if he ever actually goes home each day (though initially it was with a hint of genuine concern). This man appears tireless – he's on site before my earliest starts, he's still there past my latest finishes, and when he's at home he's still on call for emergencies.
He's always moving, tending to something, liaising with external contractors, or responding to the latest job requests. If something needs doing it'll be on his list and despite his already immense workload, he manages to get it done in a timely manner. If it's not something he's used to, he figures out a way to make it work. If there is a rush order for some immediate care need, he can squeeze it in. He is an essential asset to all the staff in the facility, including the upstairs office workers who sing his praises each time he gets the coffee machine working again.
Above all, he is a maintenance worker who cares as much about the people in the facility as he does the quality of his work. He is a collaborative, insightful, can-do all-round top bloke we have always been grateful to work with.
It may be that the support staff tend to work in the background but when Phil isn't around the difference is more noticeable than anyone else's absence. He is a cornerstone for MiCare and I can't think of a more deserving recipient of an MVP award.
At Empower, our cups are filled when we work together with our clients to build healthier and happier lives in the community.
Our Service Guarantee
"Our promise: We respond faster. Whether it's our short waiting lists, same day reporting or simple referral process, you can rest assured that your client is in the best hands."
We have listened to our clients and they don't have the time to micro-manage their portfolio. They want to partner with someone that is reliable and dependable with transparent pricing structures.
Adam Gilroy Smith, CEO reveals, "Empower has grown by 100% over the past year based on our service model across Home Care, NDIS and Residential Aged Care. By listening to our clients and the challenges they face, we adapt, stay well positioned and respond fast to deliver exceptional care. The launch of our new service model is another example of Empower Healthcare's ability to be agile in a rapidly changing environment."
How To Get Clients Started With Our Home Care & NDIS Services
Simply click on the image below for our referral form.