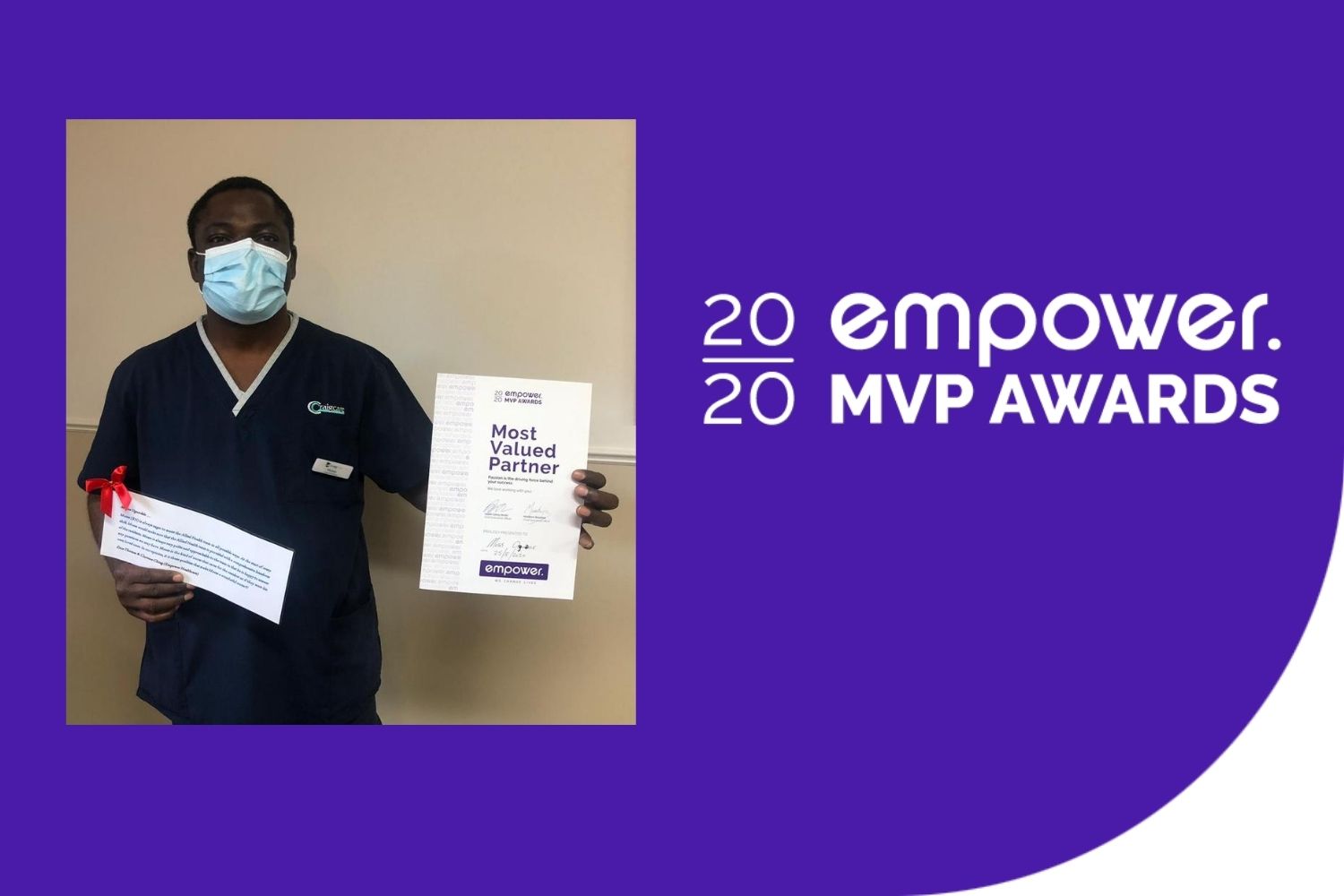 Empower Healthcare proudly announces Moses Odungele as our Most Valued Partner for Aug. This award series was launched to recognise each month, a valued client that has gone above and beyond.
Most Valued Partner – August
Moses Odungele, Registered Nurse
Congratulations Moses Odungele, you are our Most Valued Partner for August.
Our Berwick Aged Care Team nominated Moses for his caring, understanding, nonjudgmental and strong ability to empathise with residents from all walks of life. He also exhibits these qualities when collaborating with our allied health team and displays the utmost professionalism when working with us to collaborate and deliver exceptional resident care.
'Moses (RN) is always eager to assist the Allied Health team in all possible ways. At the start of every shift, Moses would make sure that the Allied Health team is provided with a comprehensive handover of the residents. Moses is always very polite and approachable to the team in that he is happy to answer any questions we may have. Moses is the kind of nurse that cares for the resident as if they were his own loved ones."
Our Service Guarantee
"Our promise: We respond faster. Whether it's our short waiting lists, same day reporting or simple referral process, you can rest assured that your client is in the best hands."
We have listened to our clients and they don't have the time to micro-manage their portfolio. They want to partner with someone that is reliable and dependable with transparent pricing structures.
Adam Gilroy Smith, CEO reveals, "Empower has grown by 100% over the past year based on our service model across Home Care, NDIS and Residential Aged Care. By listening to our clients and the challenges they face, we adapt, stay well positioned and respond fast to deliver exceptional care. The launch of our new service model is another example of Empower Healthcare's ability to be agile in a rapidly changing environment."
How To Get Clients Started With Our Home Care & NDIS Services
Simply click on the image below for our referral form.