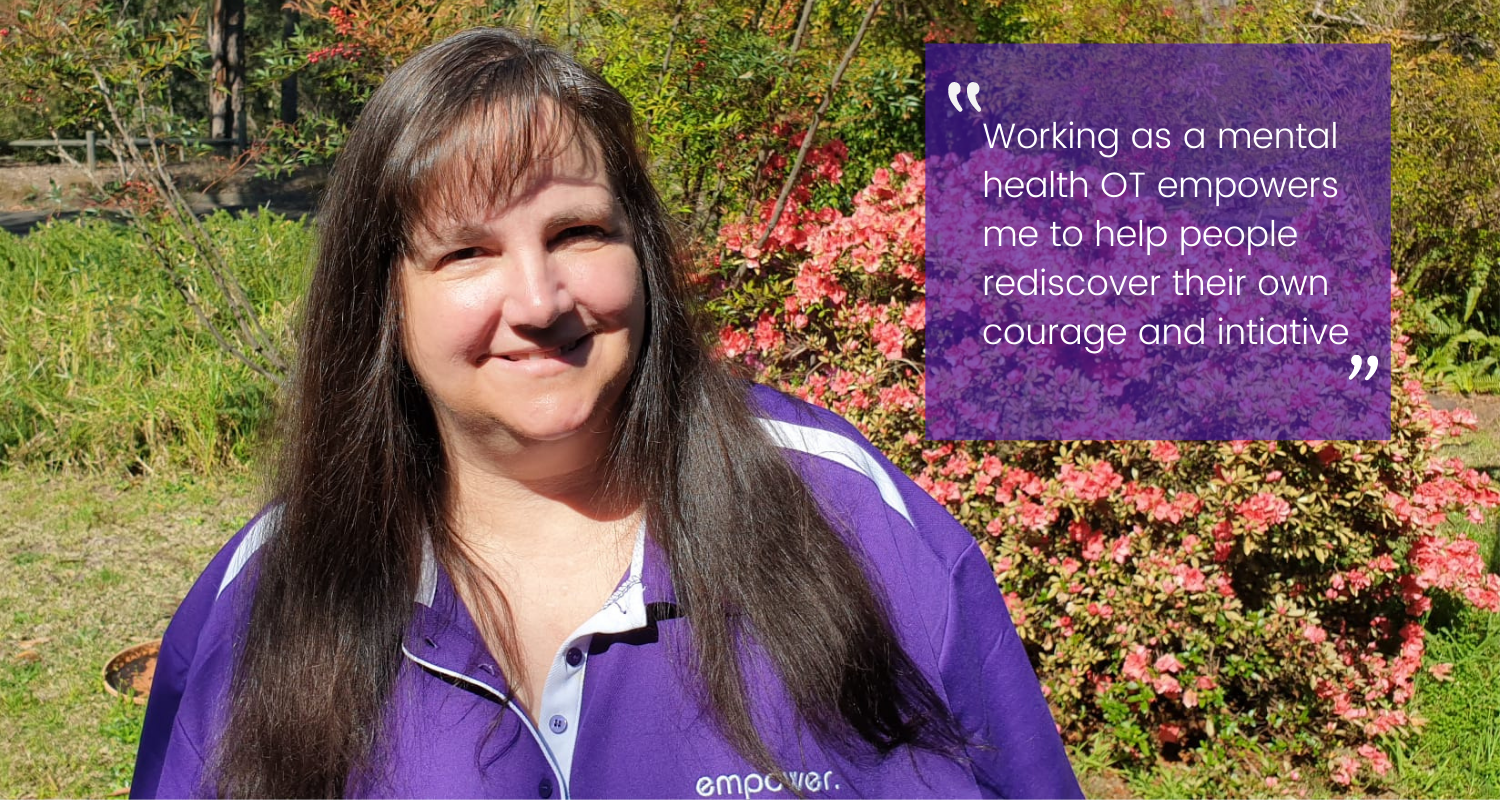 We are pleased to announce the appointment of Tertia Van Antwerpen as Empower Healthcare's Mental Health Occupational Therapy (OT) Clinical Lead.
Tertia will be utilising her expertise in supporting people with disabilities related to mental health across Australia, providing individual, in-person and telehealth services for clients. She brings a passion for her work and a deep understanding of her field to Empower's Occupational Therapy team, as we continue our mission to change lives and deliver innovative healthcare services.
Tertia has 30 years' experience as an OT with a special interest in Mental Healthcare across all ages. Having trained in South Africa, Tertia went on to work in hospital Paediatric, Adolescent and Adult mental health units before emigrating to Australia in 2010. She started her professional career in Australia at Hornsby Hospital in the Mental Health ICU, working with people that experienced severe mental illness. In 2012 Tertia moved on to the role of Rehabilitation Coordinator for Macquarie Hospital where she was responsible for the redesign of group rehabilitation programs, rolling out evidence-based practice programs and initiating new services for people living with mental health difficulties.
"What I love most about working as a mental health occupational therapist is to empower people to rediscover their own courage and initiative in creating and directing their own destiny."
Tertia is passionate in helping people thrive, grow and recover to lead a meaningful life and when not working, Tertia loves spending time outdoors with her husband and 3 wonderful children.
Mental Health Occupational Therapy Services
Occupational therapists specialising in mental health draw on a range of psychological and occupational therapy strategies to help people understand and cope with their daily function.
As a Mental Health Occupational Therapist, Tertia will be helping people with severe and complex mental health conditions, from Schizophrenia, major depressive disorder, borderline personality disorder, to Bipolar mood disorder and substance misuse.
She can also assist people who are struggling with adverse life circumstances, such as grief and adjustment, emotions and stress.
Tertia looks forward to helping clients work through what occupations are most meaningful to them.
About Empower Healthcare
We Change Lives
Changing lives is what we do.
Delivering high quality allied health services is how we do it.
Empower Healthcare was founded in 2016 by two people who were determined to improve the standards of allied health services in residential aged care and knew how to do it. With industry knowledge and an innovative approach, Adam and Matthew set about defining what allied health services can be when quality and person-centred care is placed before all else in healthcare.
The partnership, that merged clinical expertise with business acumen, soon established Empower Healthcare as a leading provider of quality physiotherapy services in residential aged care facilities in Victoria. This success fueled the expansion of our services within residential aged care, home care and NDIS to deliver occupational therapy, physiotherapy, nursing, podiatry, dietetics, osteopathy, massage and speech pathology.
Now offering comprehensive allied health services with more than 180 dedicated and passionate clinicians working in Victoria, Western Australia, New South Wales and Queensland, Empower Healthcare is growing and taking our unique approach with us.
A lot has changed over the years but not our commitment to the highest quality care, delivered by expert clinicians, aimed at improving the independence and quality of life of our clients- helping our clients live their lives the way they want to.
How To Get Clients Started With Our Home Care & NDIS Services
Simply click on the image below for our referral form.