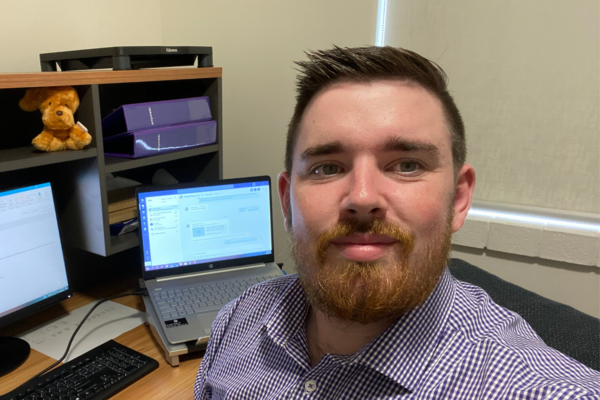 The strengthening of a liaison between our Healthcare clients in WA will be one of the first priorities of newly appointed Relationship Manager WA, Kurtis Rae. In a move designed to expand and strengthen the organisation in all three care channels: Aged Care, Home Care & NDIS, Kurtis will be responsible for building on that success and embed the quality services of Empower Healthcare into the WA community.
Kurtis enjoys business relationship management and making an impact on business operations. He previously worked for St John Ambulance WA in a similar role that involved managing relationships within aged care facilities and hospitals. "As a 'people-person', I love connecting with anyone and everyone, especially being able to help provide solutions! I love that I get to build partnerships and relationships with like-minded providers to increase independence and improve the quality of life within our community."
Interestingly, Kurtis' kind and thoughtful nature extends to being a hero and saving a 16-year-old boy's life. While the majority of the bystanders looked on in panic, yelled or got their mobile phones out to call for help, Kurtis and his friend immediately put their CPR training to work and kept the boy's heart pumping until the paramedics arrived. "We were lucky enough to save his life. It's still a key motivator for doing what I do, inspiring me to change and influence lives in the career I choose."
So when he's not saving lives, he's coaching with Gwelup Croatia Soccer Club and spending time with family, friends and adopted bull-arab dog.
It brings us great pleasure in announcing Kurtis' appointment to Empower Healthcare. Please join us in welcoming Kurtis.
Our Service Guarantee
"Our promise: We respond faster. Whether it's our short waiting lists, same day reporting or simple referral process, you can rest assured that your client is in the best hands."
We have listened to our clients and they don't have the time to micro-manage their portfolio. They want to partner with someone that is reliable and dependable with transparent pricing structures.
Adam Gilroy Smith, CEO reveals, "Empower has grown by 100% over the past year based on our service model across Home Care, NDIS and Residential Aged Care. By listening to our clients and the challenges they face, we adapt, stay well positioned and respond fast to deliver exceptional care. The launch of our new service model is another example of Empower Healthcare's ability to be agile in a rapidly changing environment."
How To Get Clients Started With Our Services
Simply click on the image below for our referral form.