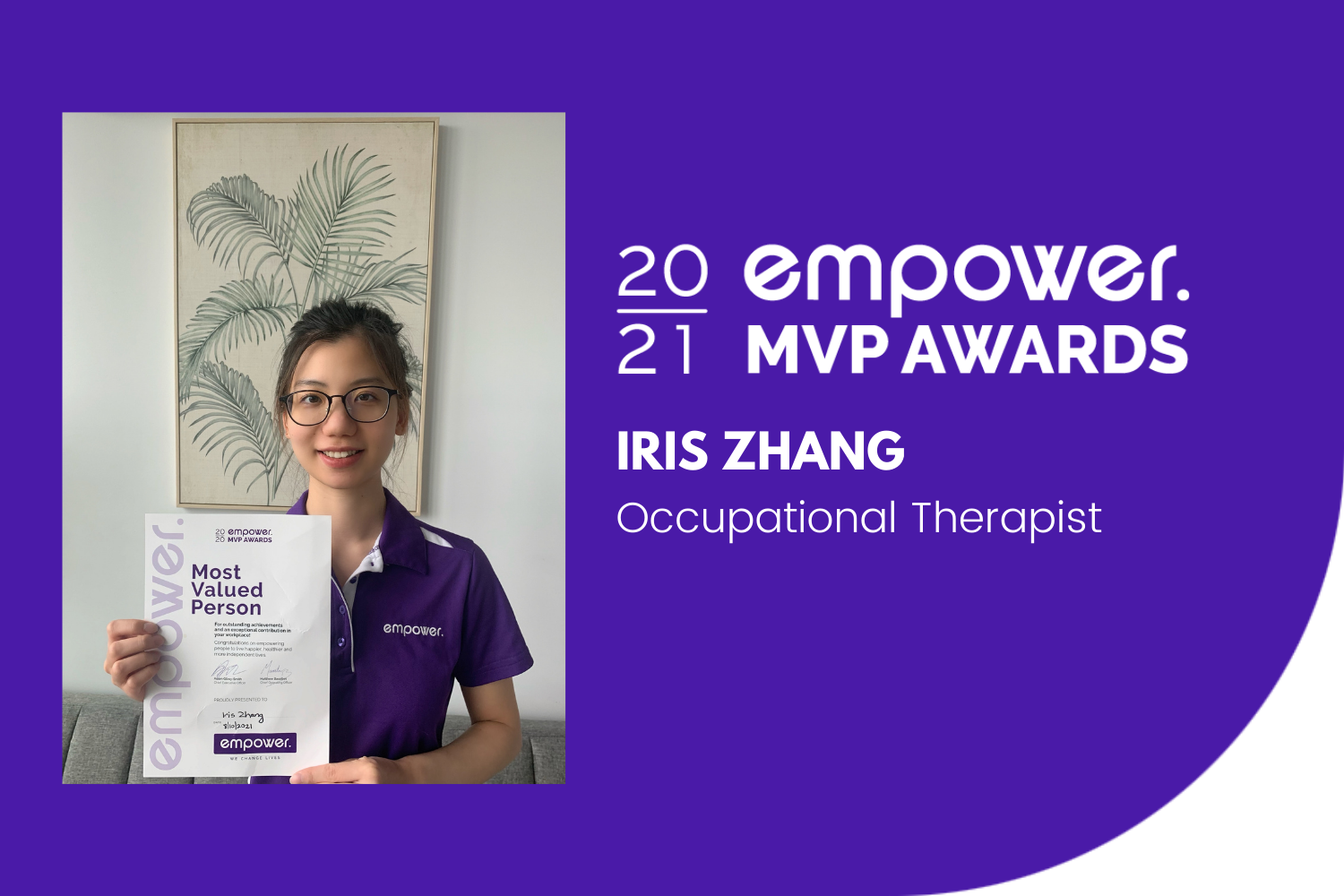 Our MVP (Most Valuable Person) this month is our OT Iris Zhang
Iris was nominated by a Home Care client's daughter.
She said Iris was amazing! Her mum has had more than four OT's and Iris was very patient and thorough and the daughter couldn't speak highly enough of her.
She wanted to make sure everyone knows how amazing she is – hence this well deserved MVP award.
Well done Iris, such amazing feedback, you should be really proud of yourself and thanks for all that you do.


Empower healthcare is changing lives- yours could be next.
Join us to open the door to what is possible.
At Empower Healthcare we believe that our strength lies in our people. By building strong teams and supporting the professional development of our clinicians, we have established ourselves as a national Allied Health provider that raises the standards of clinical practice in Home Care, NDIS and residential aged care.
Every day we deliver high quality, innovative allied health solutions across Australia. We have opportunities for clinicians looking to develop at all career stages, from newly graduated to well established therapists wanting to lead in:
Occupational Therapy
Physiotherapy
Nursing
Podiatry
Dietetics
Osteopathy
Massage Therapy
Fastrack Your Career
Discover the possibilities with mentoring, career planning, on-line and in-person learning modules, extensive New Graduate program and external professional development. We look within for promotion to leadership roles and develop our own people to grow our business.
Work, Your Way
Create true balance with work hours that work for you, flexible leave arrangements and low stress environments.
Be Valued
We offer competitive salary packages that grow as you do and acknowledge your unique strengths and contributions.
View current job opportunities