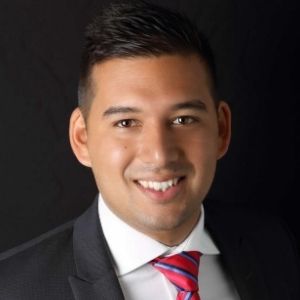 Following our recent announcement of Empower Healthcare's expansion into New South Wales and the appointment of Jonathan Reyes as our Relationship Manager – NSW, it seems only fitting that we get up close and personal with Jonathan.
Career background
Jonathan joins Empower Healthcare after nearly three years at Essential Employment & Training as Community Development Manager – NDIS, where he was responsible for building strategic relationships with external service providers. His experience in community health will be used to expand and strengthen existing and new healthcare organisation relationships, while managing customer satisfaction.
Tell us a bit about yourself
I have spent the last 10 years working with various roles within the banking industry, and more recently now with NDIS/Allied Health. I found value and satisfaction by helping people, and building relationships with a common purpose to help make a difference for those in need.
Out of the workplace, what are your interests and hobbies?
I love being outdoors and currently learning how to surf. It's a very challenging and enjoyable learning process. Once you catch your first "green wave", that's it, you're hooked! I also enjoy going to the gym. After a good gym workout, I feel so much better about myself physically and mentally.
For many, COVID-19 has wiped out anything positive for 2020, however I am one blessed man and my partner and I are expecting our first child in December. Perhaps we'll call it Quarantina (joke)!
What's a fun fact about you many people may not know?
I thoroughly enjoy anything to do with conspiracy theories, and listening to different stories about them.
What attracted you to Empower?
The opportunity to work with allied health staff, and like-minded individuals with a common goal/outcome. Empower Healthcare provides the culture and passion for supporting their staff to fulfil their roles to the best of their capabilities. I'm an outgoing person, so the opportunity to drive and build relationships with different organisations was attractive.
Your thoughts around allied health services supporting NSW communities.
We're an ageing population and its vitally important to assist the elderly through allied health services and now more recently, participants in the NDIS. The NDIS is an essential scheme that connects people with disability, their families and carers with government services and community activities, and works to build inclusive communities, workplaces and services.
It's great to see that Australian's now have greater independence and can choose any approved provider, suited to their individual needs and circumstances, to provide the care that they want to receive.
I look forward to establishing a solid foundation in NSW and creating a footprint to grow the region.
Our Service Guarantee
"Our promise: We respond faster. Whether it's our short waiting lists, same day reporting or simple referral process, you can rest assured that your client is in the best hands."
We have listened to our clients and they don't have the time to micro-manage their portfolio. They want to partner with someone that is reliable and dependable with transparent pricing structures.
Adam Gilroy Smith, CEO reveals, "Empower has grown by 100% over the past year based on our service model across Home Care, NDIS and Residential Aged Care. By listening to our clients and the challenges they face, we adapt, stay well positioned and respond fast to deliver exceptional care. The launch of our new service model is another example of Empower Healthcare's ability to be agile in a rapidly changing environment."
How To Get Clients Started With Our Services
Simply click on the image below for our referral form.