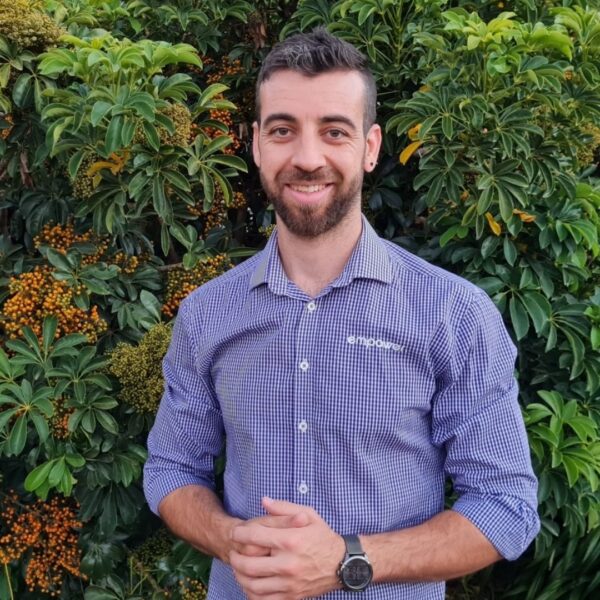 Oz was recently appointed to Operations Manager – RAC. Liaison for our residential aged care clients, dealing with the key stakeholders, in delivery of clinical services and compliance.
Tell us a bit about yourself
Originally from Turkey, I studied both physiotherapy and osteopathy before emigrating to Australia and employed as a registered physiotherapist. I am very lucky to draw from my experience in both professions, which I believe is very unique as I am personally unaware of anyone else being qualified in both disciplines.
I have been practicing for almost 13 years now and I have loved every moment of it.
While my first impressions of Australia weren't great, I slowly fell in love with Melbourne and now fondly call it my home.
In your new position at Empower, what will you be looking to achieve in 2021?
Empower has a really great team and is doing such a tremendous job. We are growing rapidly across Australia and I would like to ensure that as we continue to grow; our family culture is maintained, our clinicians are happy and delivering the highest quality services to all aged care residents in the best possible way.
What do you love most about your role?
I feel very lucky to be working with great people, both our caring therapists and the management team. I really enjoy interacting with the Empower team and find it truly rewarding to support my colleagues.
What has been your most memorable moment?
I will never forget when a resident got up from the dining table as soon as he saw me walking into the building and rushed to hug me 😊.
I would also say the week my son was born was the same week I was promoted to be a regional manager; it was an unforgettable coincidence.
What attracted you to Empower?
100% the culture at Empower. Through close friends and colleagues, I realised that Empower's culture aligned with my own personal beliefs and values. I am grateful and appreciative that we provide a supportive and collaborative culture that fosters high quality care, improving people's lives.
What piece of advice would you give your new graduate self?
Do not hesitate to ask more questions to your experienced colleagues and supervisors. You are not bothering them… they welcome your questions and will make time to discuss and answer them.
Out of the workplace, what are your interests and hobbies?
I am an active exercise enthusiast and like sports that give me a bit of extra adrenalin, like free diving, spearfishing and mountain biking. Lately I have been getting interested in food and cooking, I guess it's to do with my age!
I really enjoy spending quality time with my family. I have a young toddler who keeps me very busy.
What's a fun fact about you many people may not know?
I cannot pronounce "R" properly which is a very dominant letter in my both native languages, Arabic and Turkish. That's one of the reasons why I also enjoy living in an English-speaking country. No one cares about "R".
Our Service Guarantee
"Our promise: We respond faster. Whether it's our short waiting lists, same day reporting or simple referral process, you can rest assured that your client is in the best hands."
We have listened to our clients and they don't have the time to micro-manage their portfolio. They want to partner with someone that is reliable and dependable with transparent pricing structures.
Adam Gilroy Smith, CEO reveals, "Empower has grown by 100% over the past year based on our service model across Home Care, NDIS and Residential Aged Care. By listening to our clients and the challenges they face, we adapt, stay well positioned and respond fast to deliver exceptional care. The launch of our new service model is another example of Empower Healthcare's ability to be agile in a rapidly changing environment."
How To Get Clients Started With Our Services
Simply click on the image below for our referral form.