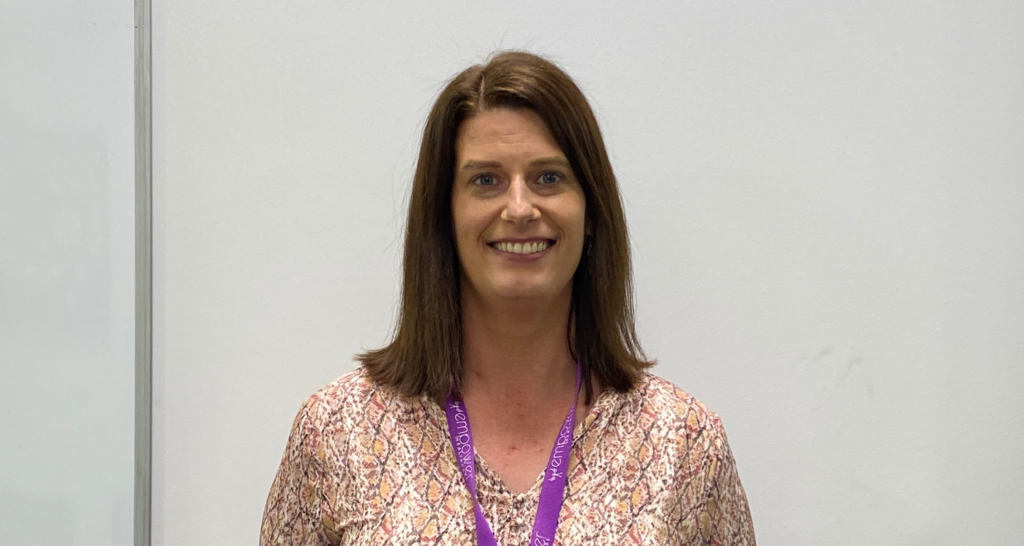 We welcome Michelle Tregillis to the Empower family.  Michelle is our Home Nursing Manager and has joined the management team to oversee and extend our nursing services nationally as well as develop and execute operational strategy to meet Empower Healthcare's vision.
Tell us a bit about yourself
I started my nursing career as a Graduate Nurse for RDNS; it is here that my love for providing nursing care to people in their own homes was cemented. During my time with RDNS, I was lucky enough to preceptor a graduate nurse and worked in a leadership role as a Care Manager.
After leaving RDNS, I moved into a non-clinical role for a large non for profit Aged Care organisation. The role was Regional Operations Team Leader, and I was responsible for overseeing the Home Care Package Program and Commonwealth Home Support Program in the Southern Region of Melbourne.
After four years in this role, I decided that Nursing is where my heart was. I moved into the position of In-Home Nursing Team Leader which involved operational management of the nursing service and working with a variety of clients including DVA, TAC, Home Care Package Recipients, Post-Acute Care, Transition Care Program and Hospital in the Home.
What do you love most about your role?
Home Nursing is a new service to Empower, and I am so excited that I get to be an integral part of establishing the service, alongside a team of skilled and dedicated Nurses who share the same vision of providing exceptional care to clients. I am so passionate about enabling clients to remain living independently and being able to provide nursing services to them in their own homes. Each day presents new challenges which keeps things exciting. The reward of knowing that we have made a difference in a client's life is what I love most about my role.
As Home Nursing Manager, what will you be looking to achieve in 2020?
In my new role at Empower, I am looking to continue to grow and develop the Home Nursing Service. I want to continue to build relationships, offer new and innovative services and increase our team of Nurses who are integral to the nursing service. Most importantly, I want the Home Nursing Service to provide outstanding care to clients.
What attracted you to Empower?
My first interaction with Empower was such a positive experience, I could tell immediately that not only did they care about their clients and the client experience, but they also care about their staff. Once I found out more about Empower and what their values were I knew that it was a place I wanted to work because I knew that I could truly make a difference. I have felt truly welcomed at Empower and despite COVID-19 lockdown, everyone is always up for a laugh and some light hearted humour.
Out of the workplace, what are your interests and hobbies?
Anyone who knows me can tell you that my number one passion in my life are my fur babies, I have two dogs, Archie a Maltese Shitzu and Charlie a Straight Coat Cavoodle and my 14 year old Cat Gizmo. My animals definitely rule the house.
I love getting out on a sunny day and having a glass of wine or two with friends. I also travel to Darwin each year to visit my best friend and unfortunately due to COVID I have not been able to visit this year so I am eagerly awaiting the news of the borders reopening.
What's a fun fact about you many people may not know?
I have a phobia of birds, spiders, mice and fish, On several occasions I have had to resort to asking my neighbours for help in getting rid of a spider or two and once even a bird.
I also love a good dad joke and find myself much more hilarious than my friends do, in fact I am pretty sure that I am more embarrassing than an actual dad telling dad jokes.
Our Service Guarantee
"Our promise: We respond faster. Whether it's our short waiting lists, same day reporting or simple referral process, you can rest assured that your client is in the best hands."
We have listened to our clients and they don't have the time to micro-manage their portfolio. They want to partner with someone that is reliable and dependable with transparent pricing structures.
Adam Gilroy Smith, CEO reveals, "Empower has grown by 100% over the past year based on our service model across Home Care, NDIS and Residential Aged Care. By listening to our clients and the challenges they face, we adapt, stay well positioned and respond fast to deliver exceptional care. The launch of our new service model is another example of Empower Healthcare's ability to be agile in a rapidly changing environment."
How To Get Clients Started With Our Services
Simply click on the image below for our referral form.