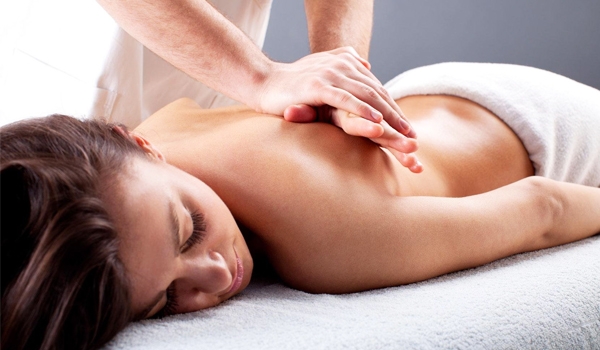 MASSAGE THERAPY
Our Home Care Massage Therapy Services
Empower Healthcare's accredited Home Care Massage Therapists work with a wide range of conditions and with people of all ages.
The core principle of massage is to manipulate a person's muscles and soft tissue in order to improve their wellbeing and health.
Once the therapist has identified the type of massage to best suit your needs they will work on the body to help balance the length and tension of the muscles and tendons helping restore correct positions and increase blood circulation.
Our Massage Therapists can come and see you in the comfort of your own home, or within residential aged care facilities.
HOME CARE MASSAGE SERVICES
We treat a wide range of conditions
Arthritis – Osteoarthritis and Rheumatoid arthritis
Anxiety and mental health
OUR SERVICE COMMITMENTS TO YOU
We Understand Your Needs and Deliver
Rapid Response – that's our service guarantee
We acknowledge all referrals immediately and appointments are confirmed within 48 hours.
Prompt Treatment
Initial appointments completed within a short time frame of receiving referral.
Continuity of Care
With an 87% retention rate, your clients can enjoy the same clinician while receiving meaningful, ongoing care.
Timely Reporting
We update you on the same day or within 24 hours of the initial appointment.
Cost Effective Services
There are no hidden fees. Our pricing includes travel, treatment and documentation time.
Professional and Friendly Team
We take the time to get to know every consumer, allowing us to create meaningful care plans to support their life goals. We are experts in co-ordinating services provided through Home Care packages, NDIS funding and scheduling private consultations.
Testimonials
What our clients say about Empower Healthcare.
A client advised me that he has seen many OTs and none had ever come close to the professional service Shonna delivers.
Andrew Caracoglia, Client Services Manager
As a worker in the field for 15+ years, it is very much appreciated when a fellow community worker automatically recognises their role as part of a greater multi-disciplinary team.
Daniel Pfau, Care Advisor
OUR SERVICE REGIONS
Service Coverage
Our extensive network of therapists are located throughout Victoria to meet your needs. Our service regions include:
Victoria
Greater Metropolitan Melbourne and surrounds
Mornington Peninsula
Geelong & the Bellarine Peninsula