ABOUT HOME CARE PODIATRY
How Can Our Home Care Podiatry Team Help?
Our Home Care Podiatry team are experts in the care of your feet, ankles and lower legs providing treatments for conditions arising from growth, ageing, disability or injury.
No job is too big or small for our wonderful practitioners from footwear prescription, to callus treatment and nail care.
Good foot health is pivotal in facilitating independence, mobility and a pain free lifestyle.
Throughout all treatments we use high quality, sterilised equipment.
HOME CARE PODIATRY SERVICES
We supports your clients with a range of podiatry services on a 6 weekly basis
Initial assessment that includes a doppler ultrasound assessment
Foot skin care - heel pain, bunions, ingrown toenails, tinea, corns and calluses
Chronic condition management including Diabetes and Arthritis
Mangement of soft tissue and muscular conditions
Management of circulatory conditions
Footwear assessment and prescription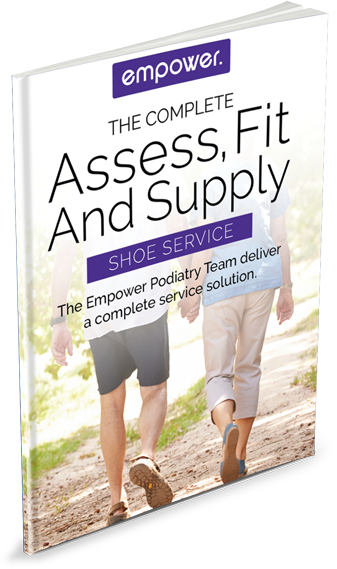 reduce your client's risk of falling
The Empower podiatry team have developed a full-service solution that can reduce your client's risk of falling and allow them to be independent, active and safe.
We now offer an assessment, fitting and supply of appropriate footwear to improve balance, mobility and prevent falls.
Empower has formed partnerships with highly reputable brands such as Dr Comfort, Homyped and Pedors so that we can fit clients with conditions like: diabetes, bunions, oedema, deformity, extra-width, Arthritis, Dementia and incontinence.
This service is available across all healthcare channels; Home Care, NDIS and Aged Care.
Download our flyer to learn more or call our Home Care Support Team to get started.
Download
OUR SERVICE COMMITMENTS TO YOU
We Understand Your Needs and Deliver
Rapid Response – that's our service guarantee
We acknowledge all referrals immediately and appointments are confirmed within 48 hours.
Prompt Treatment
Initial appointments completed within a short time frame of receiving referral.
Continuity of Care
With an 87% retention rate, your clients can enjoy the same clinician while receiving meaningful, ongoing care.
Timely Reporting
We update you on the same day or within 24 hours of the initial appointment.
Cost Effective Services
There are no hidden fees. Our pricing includes travel, treatment and documentation time.
Professional and Friendly Team
We take the time to get to know every consumer, allowing us to create meaningful care plans to support their life goals. We are experts in co-ordinating services provided through Home Care packages, NDIS funding and scheduling private consultations.
OUR SERVICE REGIONS
Service Coverage
Our extensive network of therapists are located throughout Victoria to meet your needs. Our service regions include:
Victoria
Greater Metropolitan Melbourne and surrounds
Mornington Peninsula
Geelong & the Bellarine Peninsula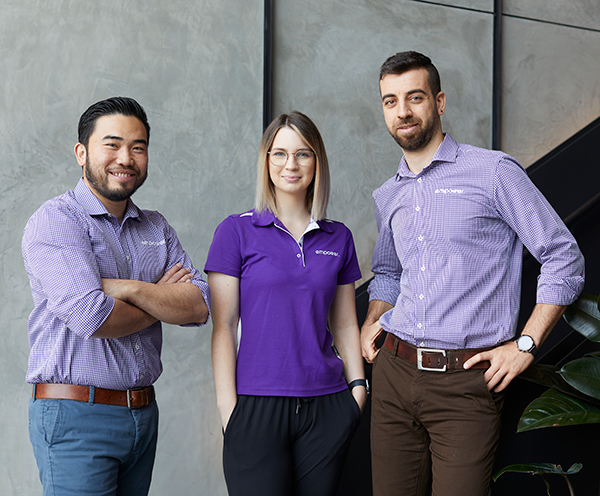 Testimonials
What our clients say about Empower Healthcare.
A client advised me that he has seen many OTs and none had ever come close to the professional service Shonna delivers.
Andrew Caracoglia, Client Services Manager
As a worker in the field for 15+ years, it is very much appreciated when a fellow community worker automatically recognises their role as part of a greater multi-disciplinary team.
Daniel Pfau, Care Advisor