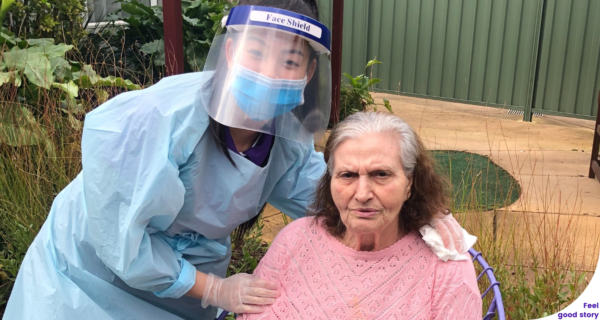 Like many residents, Antoinetta Manfrenuzzi struggles to care for her feet. Empower podiatrist, Song, has been working with her to help keep her feet and toenails healthy.
Song visits every six weeks to treat and manage the common conditions that have caused Antoinetta's toenails to become thick, brittle and discoloured. With patience and care, Song has helped Antoinetta's nails to recover. She still visits regularly to care for Antoinetta's feet and keep them healthy. Empower podiatrists understand that feet are the foundation of mobility and independence and have the skills and tools to get feet fit and ready for walking!
Our Service Guarantee
"Our promise: We respond faster. Whether it's our short waiting lists, same day reporting or simple referral process, you can rest assured that your client is in the best hands."
We have listened to our clients and they don't have the time to micro-manage their portfolio. They want to partner with someone that is reliable and dependable with transparent pricing structures.
Adam Gilroy Smith, CEO reveals, "Empower has grown by 100% over the past year based on our service model across Home Care, NDIS and Residential Aged Care. By listening to our clients and the challenges they face, we adapt, stay well positioned and respond fast to deliver exceptional care. The launch of our new service model is another example of Empower Healthcare's ability to be agile in a rapidly changing environment."
How To Get Clients Started With Our Home Care & NDIS Services
Simply click on the image below for our referral form.