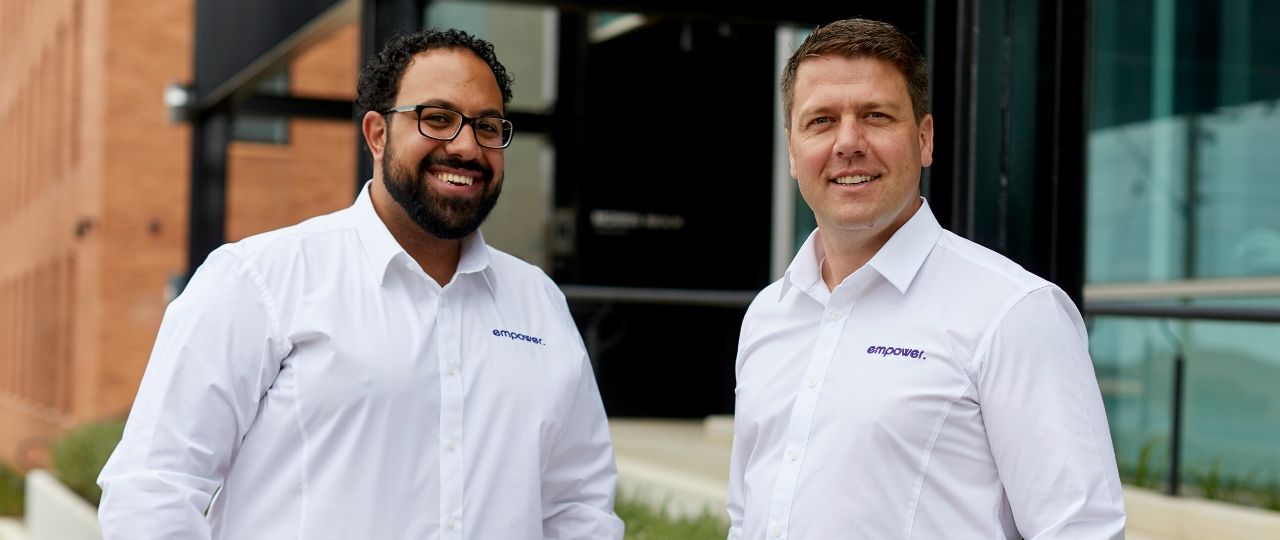 Empower Healthcare is set to expand across Australia over the next three years, in response to their multi-state client's needs. Adam Gilroy Smith, CEO explains "Our service model appeals to the growing and evolving healthcare market, where the consumers right of choice is now driving and re-shaping expectations."
Empower was founded in 2016 and has grown organically to provide a comprehensive range of allied health services including physiotherapy, occupational therapy, osteopathy, podiatry, dietetics and massage therapy.
Our Story
"Having worked alongside allied health companies in Australia for many years, it was clear that clinicians didn't want to work in the aged care industry because they didn't want to just tick a box… they wanted to make a difference.
It was this realisation that led to Matthew and I forming Empower Healthcare. By building an organisation that genuinely focuses on the quality of work by clinicians, driven by our focus on consumer outcomes, we have engaged clinicians, higher quality care and better results for our clients. It is these foundations that have led to the success we are experiencing today," clarifies Adam.
Empower Healthcare services over 150 healthcare organisations across Victoria and now Western Australia, with over 90 clinicians delivering 31,000 + treatments per month to consumers receiving Home Care packages, NDIS funding or Residential Aged Care.
Western Australia
"It is a very exciting time with Empower Healthcare building on the success of its Victorian operation and now expanding nationally into Western Australia and Tasmania." Adam continues, "A key client asked us to partner with them at their two aged care facilities in Perth, based on their experience of Empower in Victoria. Our Western Australian (WA) team have settled in exceptionally well and we look forward to growing the WA team base.
Home Care & NDIS
A major part of our national expansion plan is to offer Home Care & NDIS into every state. We have built our service model around responsiveness and this along with exceptional care, has led to us being a preferred partner to many healthcare organisations."
Our Service Guarantee
"Our promise: We respond faster. Whether it's our short waiting lists, same day reporting or simple referral process, you can rest assured that your client is in the best hands."
We have listened to our clients and they don't have the time to micro-manage their portfolio. They want to partner with someone that is reliable and dependable with transparent pricing structures.
Adam reveals, "Empower has grown by 100% over the past year based on our service model across Home Care, NDIS and Residential Aged Care. By listening to our clients and the challenges they face, we can adapt, stay well positioned and respond fast to deliver exceptional care."