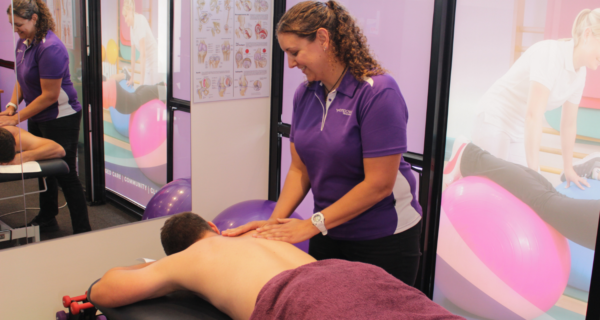 Massage therapy has been used for thousands of years as part of holistic health practices. Thanks to a growing body of research, we now understand why massage is effective and how best to use it to improve health and wellbeing across all life stages. While regular massage therapy may improve overall quality of life, here are some specific benefits for older adults receiving regular massage therapy:
Relaxation of muscles and soft tissue that have become tight and shortened due to postural changes and decreased activity in later life.
Reduction in pain caused by common conditions such as osteoarthritis and lower back problems.
Improved circulation leading to decreased swelling and improved lymphatic function.
Decreased depression and agitation in older adults resulting in feelings of wellbeing and comfort.
Older adults bear much of the stress and anxiety during the current COVID-19 crisis. The limits on safe human interaction and touch have resulted in poor mental health outcomes for many people. The powerful stress relieving effects of massage therapy can help to alleviate the impact of social distancing and isolation for vulnerable seniors living at home and improve their ability to manage living independently for longer.
Learn More About Our Massage Therapy Services
About Empower
We Change Lives
Empower Healthcare is a national allied-health service provider and partner with Home Care package providers, NDIS plan managers & Aged Care organisations to deliver life changing allied health services. We offer a full-service platform from physiotherapy, occupational therapy, podiatry, dietetics to osteopathy, massage therapy and most recently, home nursing services and pride ourselves in the delivery of high-quality therapy solutions, value packed services and responsive ethos.
It is a very exciting time with Empower Healthcare building on the success of its Victorian operation and now expanding nationally into NSW & WA. With a growing team of 100+ clinicians, we provide over 1,500 treatments every day and service more than 100 healthcare organisations. Building on this strong foundation, we are well positioned and committed to delivering exceptional care.
Our therapists genuinely care about the people we work with and take the time to build strong relationships that holistically improve social, physical and mental wellbeing to live happier and healthier lives.
How To Get Clients Started With Our Home Care & NDIS Services
Simply click on the image below for our referral form.